Hugh's Refill Tour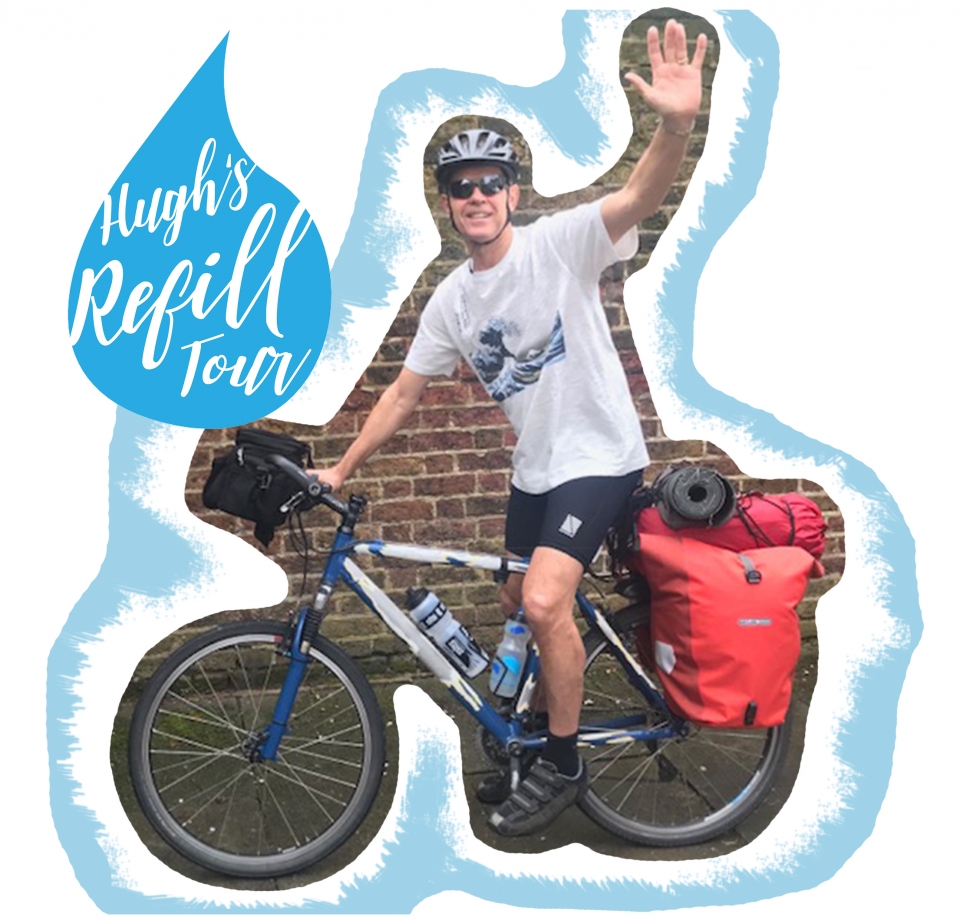 Eden Caterers' Managing Director, Hugh Walker, is embarking on a fantastic journey this summer. For 3 months, Hugh is cycling around the UK coastline in a bid to get cafes to sign up to become a Refill station.
"REFILL IS A NATIONAL, PRACTICAL TAP WATER CAMPAIGN THAT AIMS TO MAKE REFILLING YOUR BOTTLE AS EASY, CONVENIENT AND CHEAP AS POSSIBLE BY INTRODUCING REFILL POINTS ON EVERY STREET." To read more about the Refill movement, visit the website here.
"Plastic pollution is an increasing, looming crisis to our planet, and most specifically our oceans. It is vital that we all do what we can to reduce the use of this material. The single use plastic water bottle is the most used bottle in the UK and a very easy one to avoid buying. Get Refilling! You can do it." - Hugh
For more information on Hugh's Tour, such as routes and his own personal passionate words about the subject, take a look at the brochure below!
Hugh's Refill Tour Information Pack


0 Comments
Posted: 18/04/2018