#WasteWatchers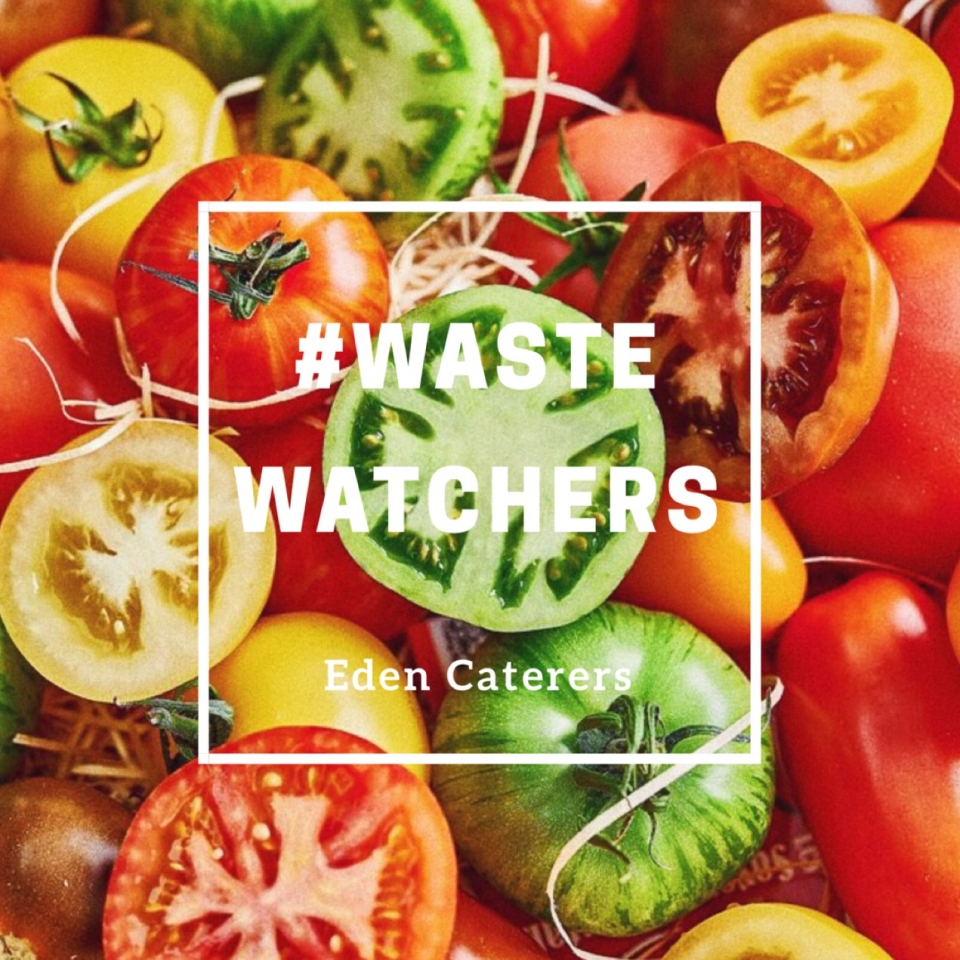 It's hard to ignore the ongoing issue that is food waste. According to new figures, UK households throw away a shocking £13 BILLION of food each year. That's a whole load of waste! Thankfully, our friends at Food Made Good have started an initiative to inform and educate everyone on the reality of food waste with some handy resources to ultimately help us to reduce it.

So what can you do to reduce your waste-line?
1) You can start by separating your food waste into a different bin – this is currently what Eden does and it means that it can go to Bio Collectors, who will then turn our food waste into compost or energy.
2) Don't over-order. Take a look back at your past events and work out how much wastage you usually have leftover, then try to forecast for that again. We know it's a scary concept ordering less food (after-all, we don't want any unsatisfied guests), but we also know that we get a lot of food returned to us uneaten, and we don't want that!
3) Luckily, Eden's flexible order deadlines mean that you have ample time to update us on any changes to your order. If there's going to be less attendees then just let us know and we will happily amend what you're getting – as long as you're in time! Have a look at our brochure for specific order deadlines.
Eden aims to be one of the UK's most sustainable catering companies and we are continually looking to improve our credentials and do whatever we can to help the environment. Take a look at the other steps we take to reduce our food wastage:

• We make all of our food for direct orders, so they are made in specific quantities as opposed to preparing lots at once that may never get eaten.
• We ensure that our ingredients stock is minimal – we order small so that we aren't holding too much stock here that could potentially go bad before getting the chance to be made into some scrumptious food.
• Temperature control – this is very important in pro-longing a food's lifetime. If they are stored correctly then they stay fresher for longer, simple!

When you think about it, these steps are quite effortless. It's just knowing where to begin and how. If you're feeling inspired then visit the Food Made Good website to read a bit more about it here as well as joining the conversation on Twitter with #WasteWatchers – together, we can all reduce our waste-lines.
Category: General News
Tags: , sustainable, food waste, sustainable food, food made good
0 Comments
Posted: 07/11/2017