The Felix Project x Eden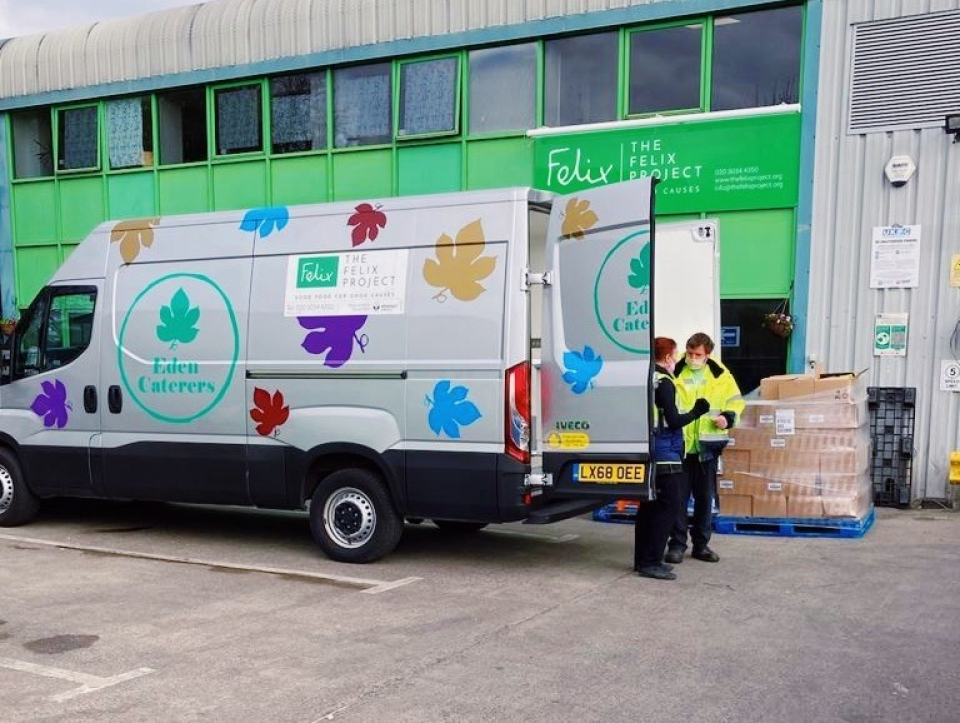 This year has seen a surge of people coming together in all sorts of ways. While our vans have been having a little bit of a rest from the massive amount of food deliveries this past year, we've found that they've been able to help others too.
We've recently put some of our vans to good use by partnering up with the fantastic Felix Project who are fighting against food waste and hunger in London. They are on a mission to feed the most vulnerable, by collecting surplus fresh food that cannot be sold and delivering it to charities and schools.
So far in 2021 they've delivered 11 MILLION meals to Londoners in need and we're proud that our vans can help contribute to this.
They say 'Another national lockdown has left children, families & others facing more hunger. We won't stop delivering food for those most in need in London. Join the fight against hunger & food waste today.'
A £30 donation delivers enough food for 183 meals! If you can, please donate to them here.
0 Comments
Posted: 11/04/2021