Table Talk with Diana Haliti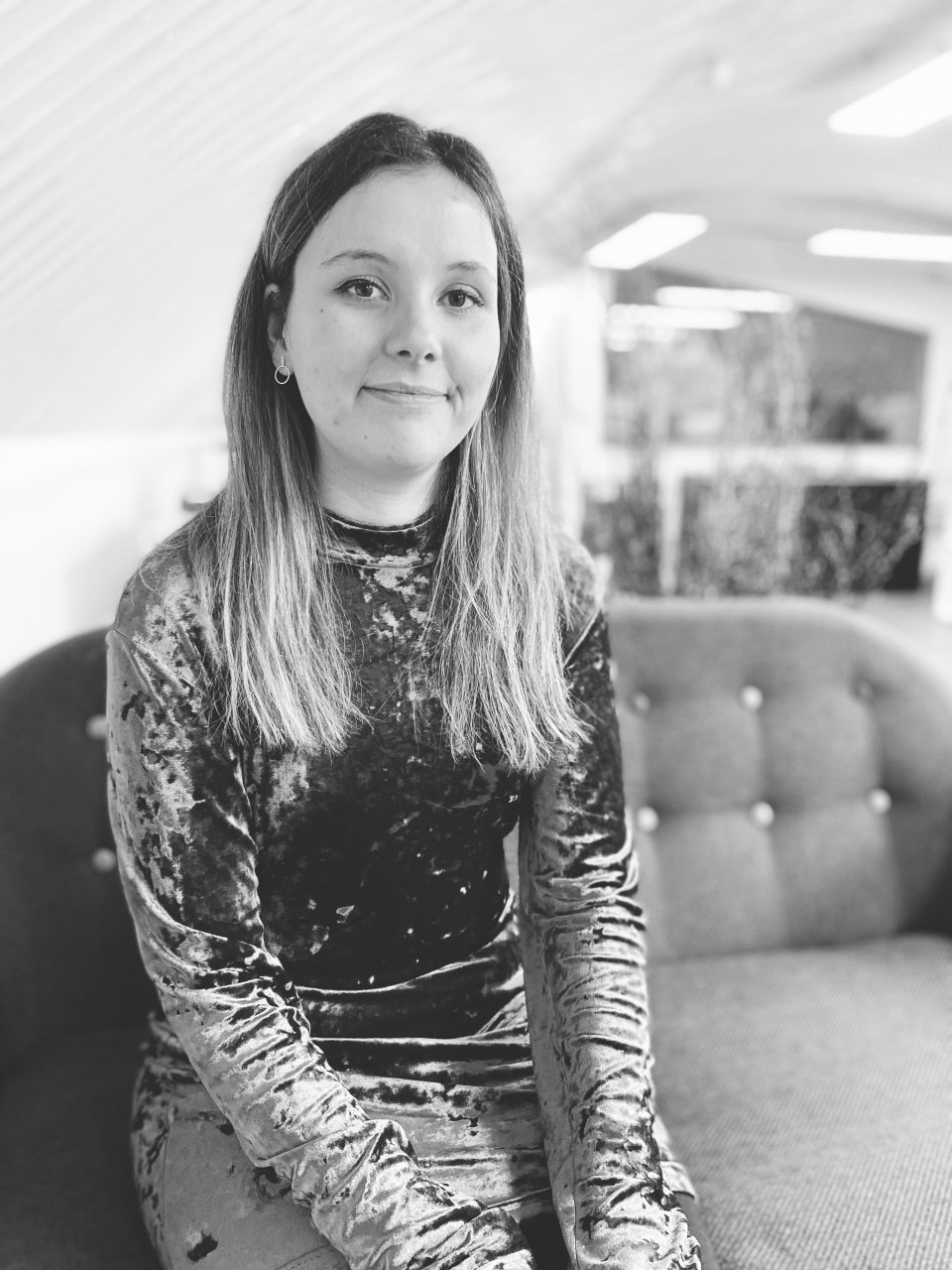 What is your job role and your responsibilities?
I started at Eden 2 years ago as an Event Coordinator but I'm now the Senior Event Coordinator! To put it basically, my role is to plan and arrange catering for a range of events – from food and drink to equipment and staff. This means working closely with clients to arrange the best possible options to fit their requirements and to see it through to completion. Sometimes I even go and work at some of the events too on the waiting team – it's great seeing it all come together from start to finish.
What do you enjoy most about your job?
I really like being able to match up a client's vision with a menu proposal and exceeding their expectations. The great thing about Eden is the variety of menu options, so there is always something we can work with or do to help a client out, even if they come to us with a completely different idea to begin with. Also, I do love working with the rest of the team! We work really well together.
Have you noticed any particular trends emerging this year so far?
Sustainability seems to be at the top of everyone's priorities when booking events. We get a lot of people who specifically come to us because they're looking for a sustainable caterer, questioning not just the food but the packaging and how food is displayed etc. We also get a lot more requests for vegan items to be included and clients seem really happy that we already offer a good range of this – it's nice to be able to inspire new companies.
What is the key to a sustainable event?
I would say to really look at every detail with a fresh set of eyes – rethink how you do things. Always think 'could there be a better way of doing this?' – even if the answer isn't obvious, talk to other people, talk to your suppliers and try to get some advice. I think talking to your suppliers is really important actually – ask them questions. Are they sourcing things locally? What is their sustainability policy? Where does their waste go? It's good to get to know these things – we're super open and honest about our sustainable initiatives and are always happy to advise clients.
What are your top tips for event planners looking for catering?
I would say my top tips are:
Don't over-order! There's nothing worse than seeing food get thrown away at the end of an event. We've been doing this a long time so have worked out the perfect portions and are always keen to suggest certain items and quantities for events.
Cover all dietary bases! Speaking as a vegetarian with a gluten-intolerance, it's really sad being at an event where there's only 1 bit of food available for you to eat while everyone else gets to dig in to loads of amazing things. Luckily, there's a lot more out there to cover all dietaries now without compromising on taste and quality. In fact, over half of Eden's menu is vegetarian and we always try to incorporate a bit of everything into our menu proposals, but please do just ask us if you are ever unsure.
Think about logistics! This is actually a really big part of our job – figuring out what food and drinks will work best in a certain venue or for a particular type of event. A lot of the time, people will come to us with ideas that simply wont work due to operational restraints and we have to try to be realistic. Again, we're always happy to advise what is best.
Lastly, what's your favourite food on Eden's menu?
The Dhal!!! I have loved it ever since it came on the menu and whenever we have it for staff lunch my day is made. It's vegan and gluten free too! [Dhal with Crispy Sweet Potato & Coconut Chutney on our Bowl Food Menu]

Category: General News
Tags: , interview, events, event planner, catering, event catering, sustainable events, sustainable, sustainability
0 Comments
Posted: 10/03/2020