#SustainableXmas - Handmade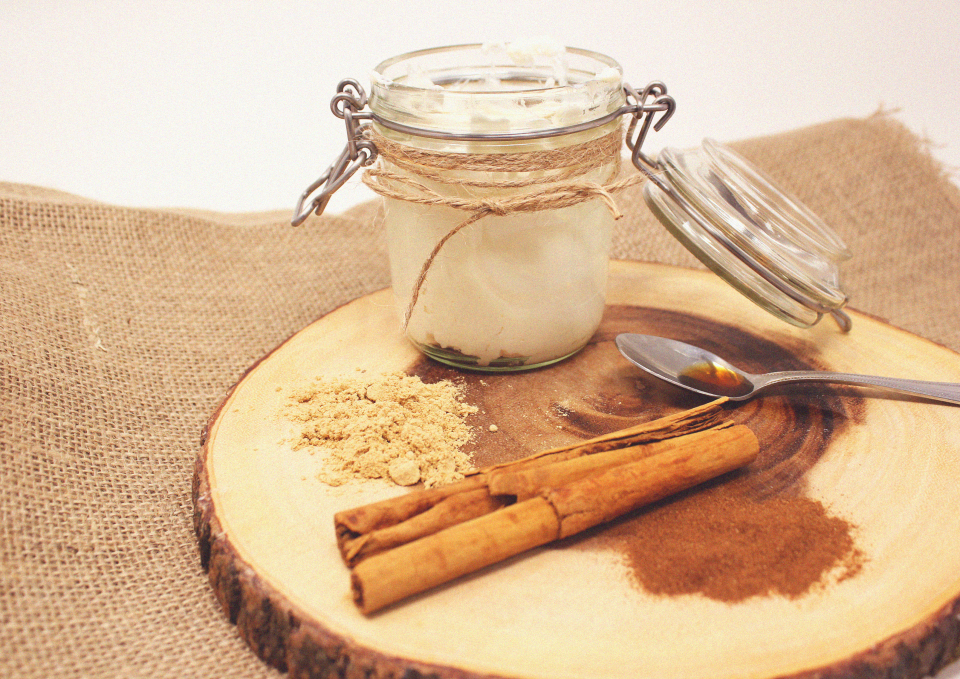 Nothing says thoughtfulness like a handmade gift. We can all go out and buy something from the shops from their special Christmas selections – but most likely, these things will be unwanted, unused and just end up in the trash.
A handmade gift takes time, effort and some real personal thought. Which is why this Christmas, we urge you to think a little differently and try to gift something you can make yourself. This could mean taking up knitting and creating some colourful scarves or putting together a photo album of memories – things that mean you'll also be having fun instead of traipsing around a jam-packed shopping centre.

We've created our very own Christmas Body Butter – it's simple, easy and smells absolutely delicious.

What you'll need:
- ½ cup Shea Butter
- ½ cup Coconut Oil
- 2 tsp Ground Cinnamon
- 2 tsp Ground Ginger
- 2 tsp Vanilla Extract

Method:
1) In a pan, slowly heat together the Shea Butter and Coconut Oil until melted.
2) Put this in a bowl in the fridge to set for about half an hour (or until it looks opaque).
3) Whisk this mixture together until it becomes light and fluffy (about 5 mins).
4) Add in the cinnamon, ginger and vanilla extract – note that you can add as much of each as you like to your own mixture. If you love cinnamon, add a bit more, if not, reduce amount and so on…
5) Whisk the mixture for another couple of minutes.
6) Transfer to an airtight container like a mason jar and store in a cool dry place – if exposed to heat it could liquify. Add some personalised touches like a gift tag wrapped with some ribbon and your gift is good to go!

NOTE: Your body butter should be good to use for about 6 months. If it starts to separate, just give it a mix.
0 Comments
Posted: 03/12/2018