#SustainableXmas - Decorations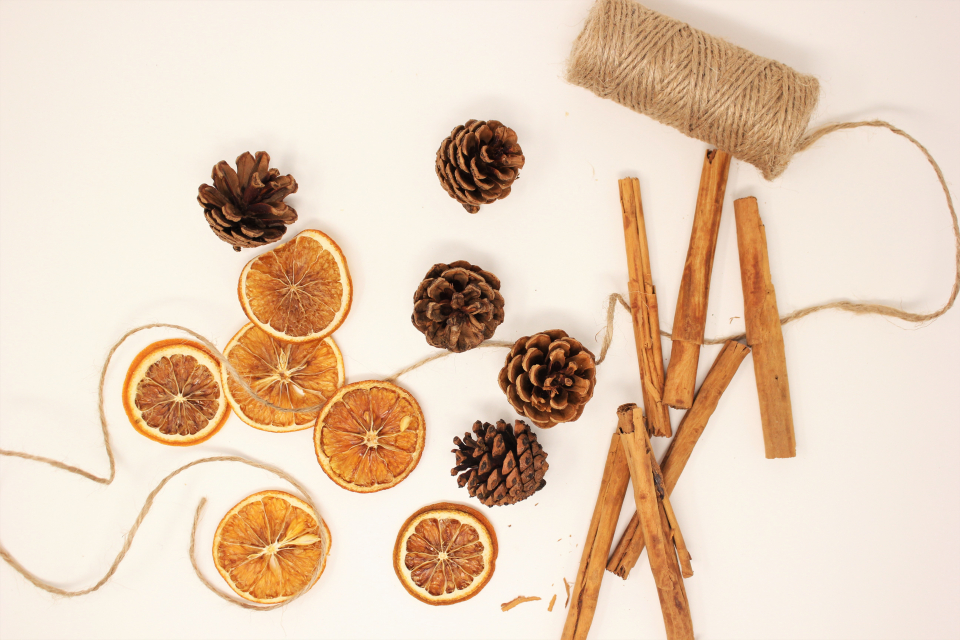 This year, don't go out and buy more tinsel – it may be cheap and cheerful but it's also a harmful plastic that will no doubt end up doing more harm than good to our environment. Instead, put together your own tasteful and decorative garlands that are sustainable and also pretty cheap and easy to put together.

Our best friend throughout this series has been the modest brown string. We've found so many different uses for it and realised just how great it can actually look, creating an entire theme for Christmas. So once again it is our star of the show!

For our garlands we have used dried oranges, cinnamon sticks and fir cones. Each of these things is easy to source, cheap (or free!) and very festively fun.

Dried fruits are a great option for this – all you need to do is slice up your fruit evenly (about 1-2cm thick), stick them on a metal cooling rack over a baking tray and then heat them in a low oven of about 120°C for 3 hours. Be sure to turn them every 30 minutes so they don't burn/stick.

Simply tie your string around your different 'ingredients' and you're left with a pretty garland. You can be as minimal or overboard as you like!

TIP: You can even use any leftover cinnamon sticks and orange slices for flavouring some delicious Mulled Wine.
0 Comments
Posted: 06/12/2018