Summer Menus have arrived!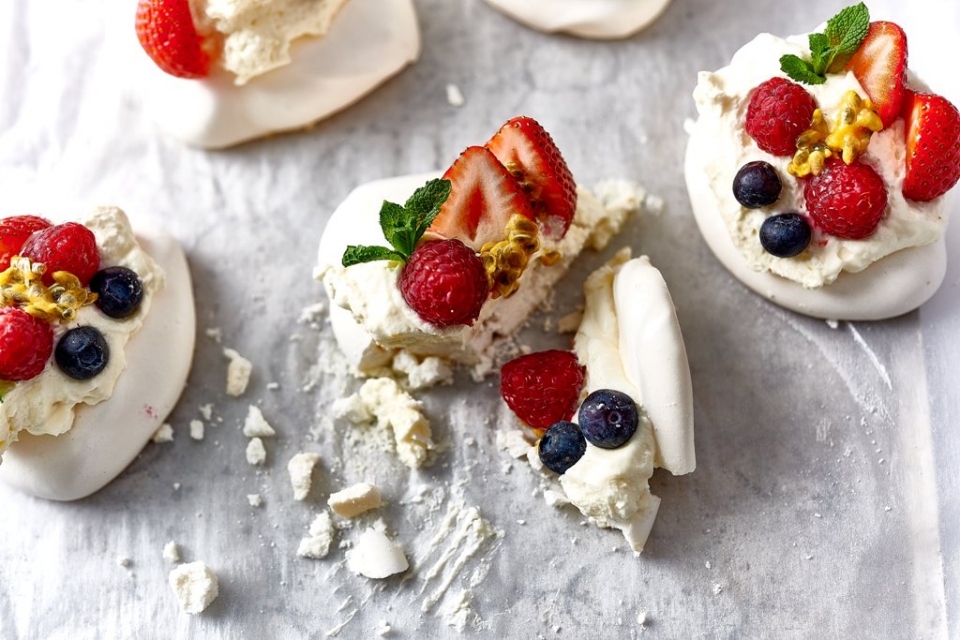 The sun is shining, the weather is sweet (well, sometimes). But if there's one thing we can guarantee, it's that our Summer Menus will surely give you that sweet taste of sunny days for the next few months. Get the very first look at them here!
Each season we strive to keep our menu updates fresh, exciting and seasonal. Summer makes way for some juicy berries that are freshly picked each day, and they feature in our brand new Summer Berry Pavlova in our Forks & Salads Menu. This fantastic dessert is light, refreshing and downright delicious.
Something this new brochure boasts is C O L O U R ! Our new Rainbow Salads are packed with mint, chick peas, quinoa, Edamame beans, julienne of raw carrot & rocket with a lime & paprika dressing and come in a Meat or Veggie version. Our NEW Afternoon Tea menu combines both Traditional with Premium bites that are a colourful concoction and perfect for those summer occasions.
Check out our Premium Canapé menu, something that truly is a treasure on the eyes and the lips. These exceptional creations have been put together by Executive Head Chef, Adrian Collischon, and merge together meticulous presentation and fine ingredients. If you're looking for something a bit special, then this is the go-to menu.
We're also very excited to announce our partnership with Ginking - a refreshing bubbly blend of sparkling white wine, London Dry Gin infused with botanicals and spring water. If you're thinking 'what an amazing invention' then you'd be right...
We've also paired up with AIX Rosé, a premium rosé wine that is fresh and fragrant, delicate yet youthful and offers classy notes of watermelon, strawberries and flowers.
We recommend adding these to your Summer Soirees for something a little different to impress guests.
We hope our Summer Menus impress and we are looking forward to serving these up from the 1st June. We hope you enjoy!
0 Comments
Posted: 05/06/2018