Seasonal spotlight on... Cranberries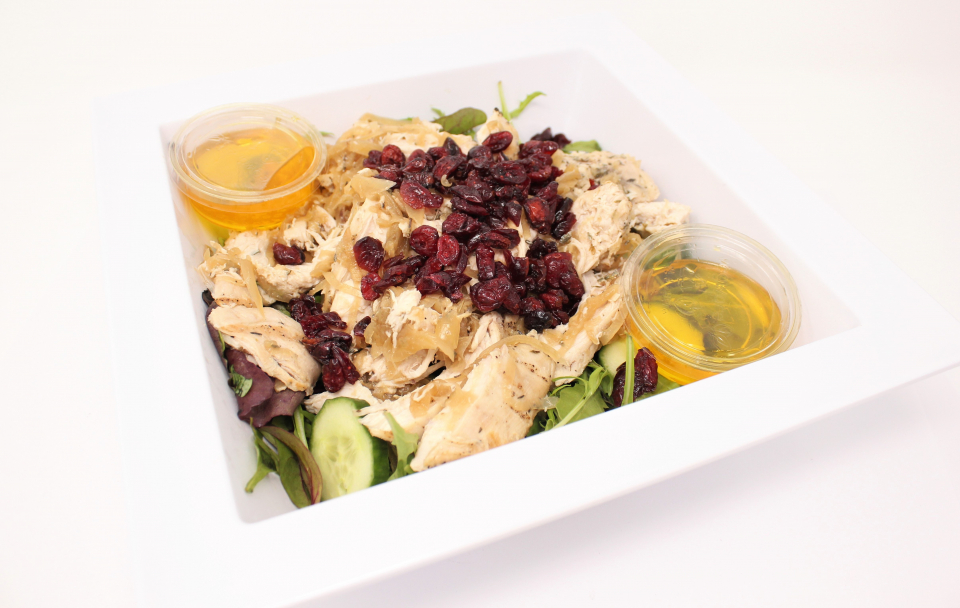 Often referred to as a 'super food', this festively-favoured fruit is traditionally known to be used in Christmas and Thanksgiving dinners, but there's much more where that came from. Cranberries are typically consumed in juice or sweet/dried variations, as the fresh version is known to be quite sour and tart-like, leaving your lips puckered.
Heaving with health benefits, Cranberries are suggested to have links to preventing Urinary Tract Disease, Cardiovascular Disease and Cancer, due to its powerful sources of vitamins and fibre. However they're also enjoyed for their delicious flavour which, when added to the right meal, is a recipe for success and is very much why we have used them in so many Eden dishes this season.
Check out our new winter menus, where you can find them sweetened in our desserts, tossed into our salads and made saucy for our sandwiches in dishes including:
- Gingerbread Granola with Sweet Cranberry Compote (Breakfast)
- Soya Yoghurt Pot with Sweet Cranberry Compote (Breakfast)
- Brie & Cranberry on Tunnbrod (Sandwich Lunch)
- Cranberry Free Range Chicken Salad (Forks & Salads)
- Sweet Cranberry Cheesecake – Mini Pot (Sandwich Lunch)
0 Comments
Posted: 18/10/2018