Royal Horticultural Halls lists Eden Caterers as Preferred Supplier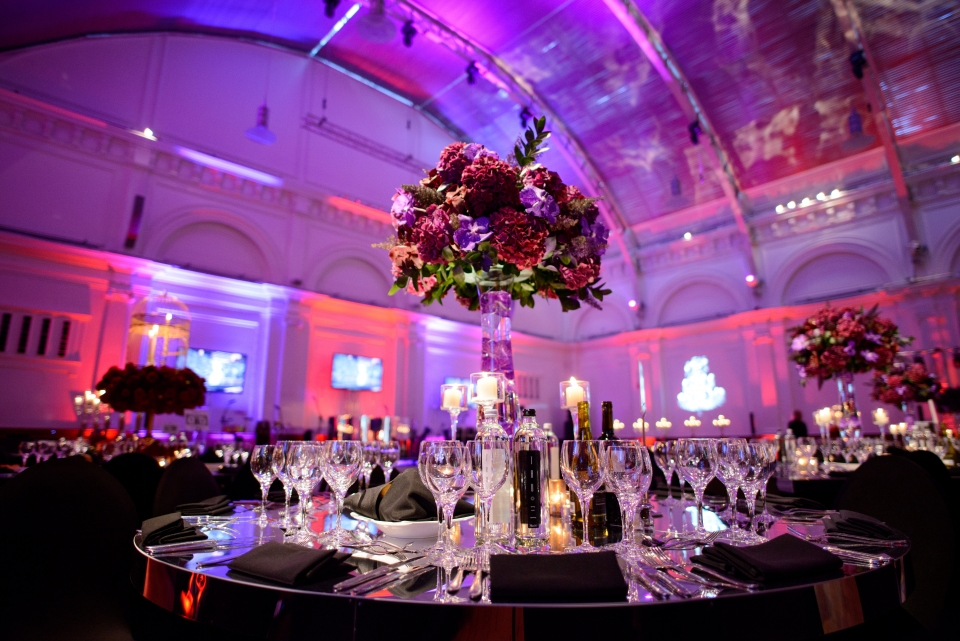 Royal Horticultural Halls has announced its list of chosen caterers for 2018, with Eden Caterers being one of the carefully selected final nine.

The versatile event space based in London hosts some of the most prestigious events in the city – from weddings to awards, car launches to London Fashion Week. With such a variety of events taking place each year, the catering requirements have been carefully considered to offer an option for them all: something that Eden can definitely deliver to clients.

The historic venue boasts beautiful period features accompanied by modern facilities and decor, including state-of-the-art audio and visual systems. It has the capacity to fit 700 for a standing reception, 450 for a sit-down dinner and 480 theatre style.
Venue sales manager at the Royal Horticultural Halls, Lorraine Thorne says:

"We are hugely excited to announce the list of caterers we will be working with in 2018. With our central London location and hugely versatile spaces across both the Lindley Hall and Lawrence Hall, the Royal Horticultural Halls hosts such an eclectic variety of events and conferences that an impressive selection of caterers is essential in delivering vibrant events tailored exactly to clients' needs.
"With event requirements ranging from conference catering to high end luxury dinners and weddings, we are certain this list has something suitable for each and every event"
"The standard of competing caterers was extremely high and the selection process was no mean feat. With over 30 applications to become a catering partner at the hall, we have managed to get our list down to nine amazing caterers that can cater for anything from conference buffet to immersive dining experiences."

The Royal Horticultural Halls' commitment to sustainability means their benchmark for suppliers does not fall short, keeping in line with the highest standards and ensuring any partnerships have shared values and operations.

Nick Mead, Director at Eden Caterers says:
"We are thrilled to have been awarded a place on the accredited caterer's list; their commitment to sustainability and ethos fits perfectly with ours. With Eden's three unique divisions we can't wait to be working in the venue alongside their team across a wide range of events."
Category: General News
Tags: , food, supplier, venues, events, catering
0 Comments
Posted: 07/12/2017