Remo's Rosemary Focaccia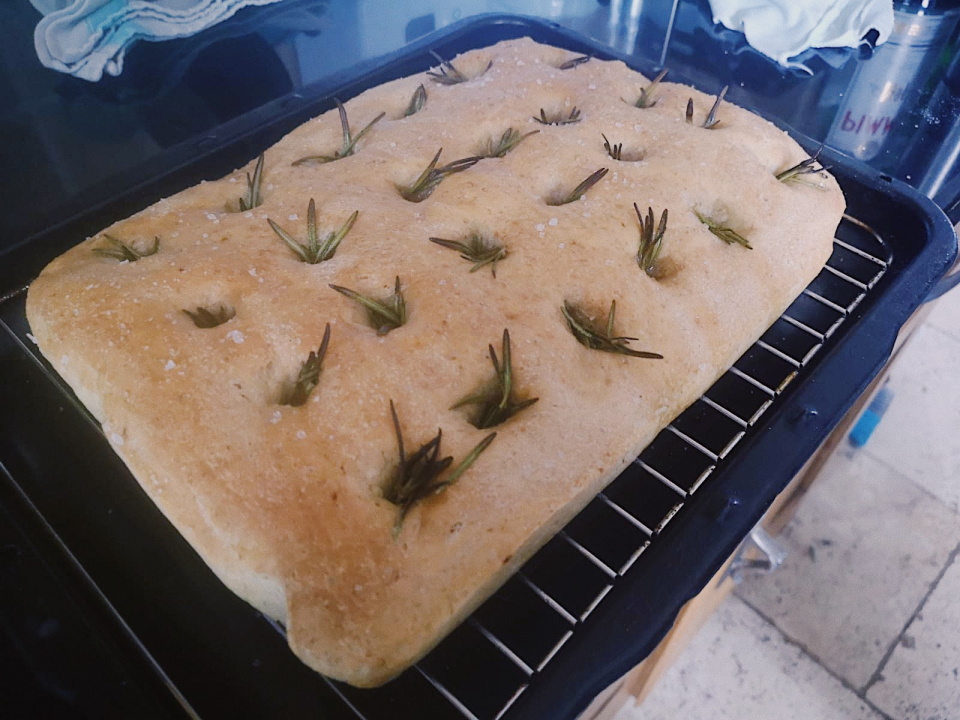 It's great having such a multi-cultural team at Eden. We learn about each other's homes, cultures and the food! While the team are trying to keep busy at home, we've been sharing recipes with each other and inspiring us to try something new. This week, Eden's Event Manager Remo shared a recipe his wife and daughter perfected, with that all important Italian deliciousness instilled from his roots… Rosemary Focaccia. Enjoy!
What you'll need:
- 2 ¼ tsp active dry yeast
- 1 ½ cups warm water
- 3 ½ cups white flour
- ½ cup wholemeal flour
- 2 tsp salt
- 2 tbsp good extra virgin olive oil
- Fresh Rosemary (or you could substitute for olives or sundried tomatoes based on preference)
- A few pinches of flaky sea salt/rock salt
Method:
- Put yeast into warm water in a bowl. Leave for 5 mins or until yeast starts to foam. (Can also just put both ingredients straight in when mixing if using dried yeast)
- Pulse white and wholemeal flour with the salt in a mixing bowl. Add the yeast mixture and olive oil. Mix until a soft dough is formed that comes away from the bowl in one piece.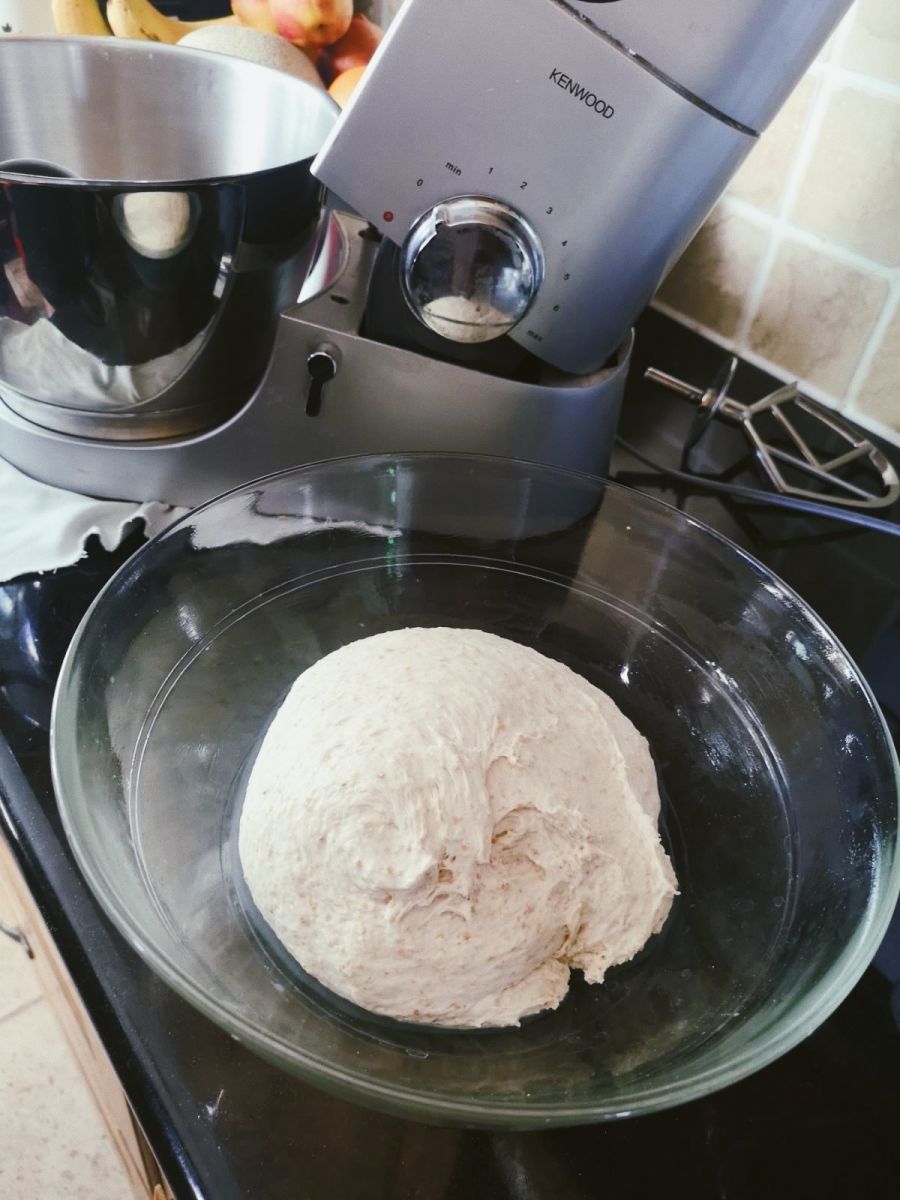 - Oil a large bowl. Put the dough in and cover with cling film or damp tea towel and leave in a warm place to double in size or more for approx. 2 hours.
- Once it's risen, place dough onto a baking tray lined with baking paper. Flatten and stretch (smoosh) dough to cover bottom of pan (it may not reach all edges). Cover with tea towel and leave for a further 40 minutes.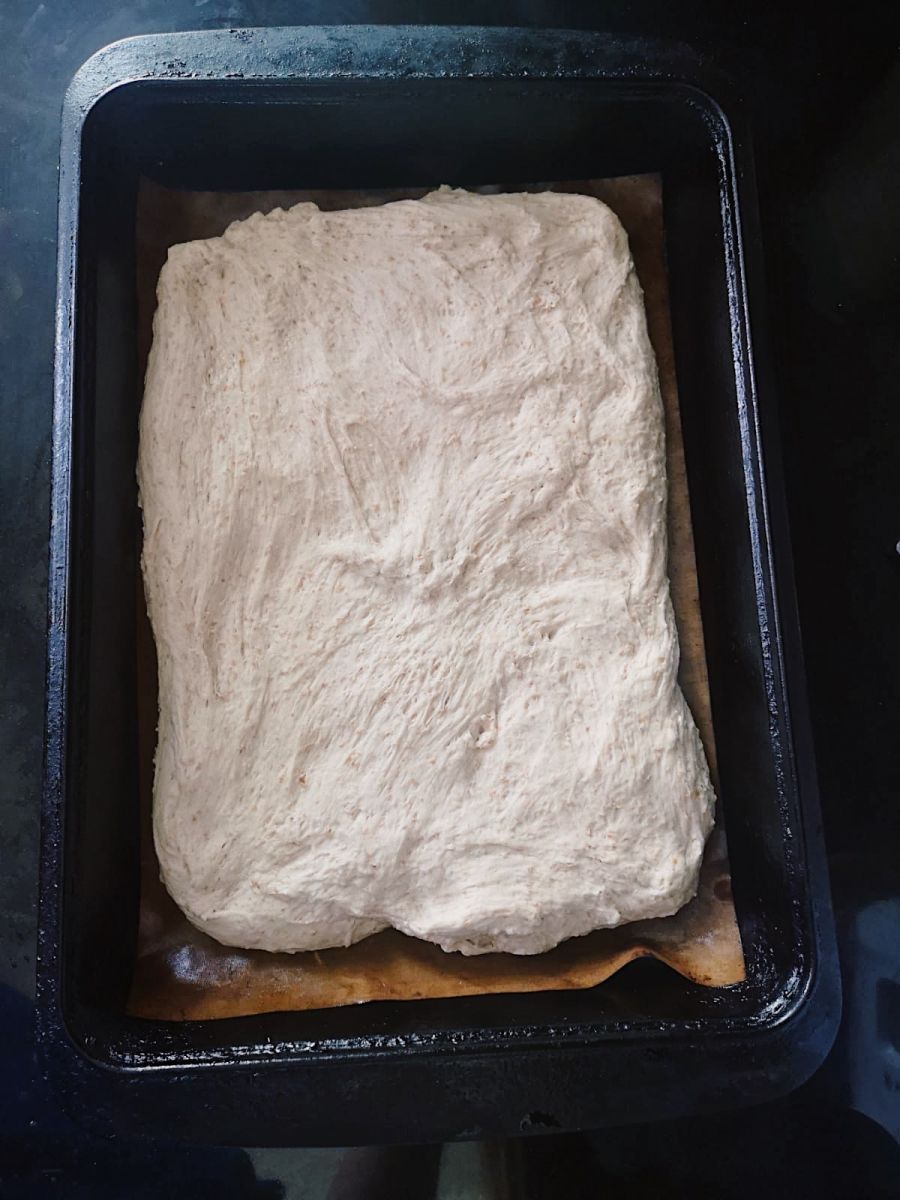 - Preheat oven to 230 degrees C (fan assisted)
- Once the focaccia has risen some more, use fingertips to prod hollows in the dough. Place rosemary in the hollows, drizzle olive oil generously over the top and add sea salt.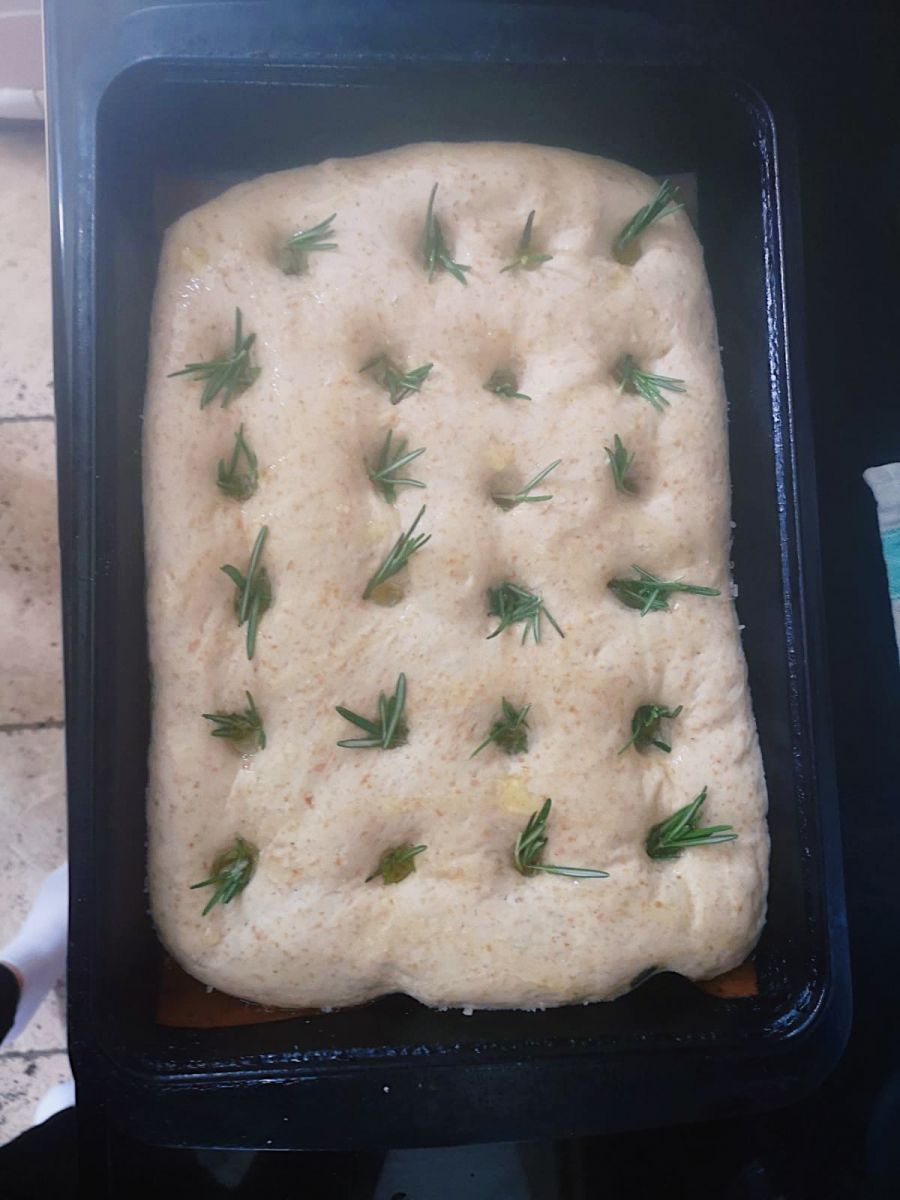 - Place in oven and reduce heat to 190 degrees for approximately 20-25 minutes. It is ready when it's golden brown and firm to touch.
- Allow to cool slightly before cutting and eating! Enjoy!
Tips: Use garlic oil for dipping when freshly heated or alternatively, make your own pesto to smother on top.
0 Comments
Posted: 07/04/2020