Our Plastic Free Journey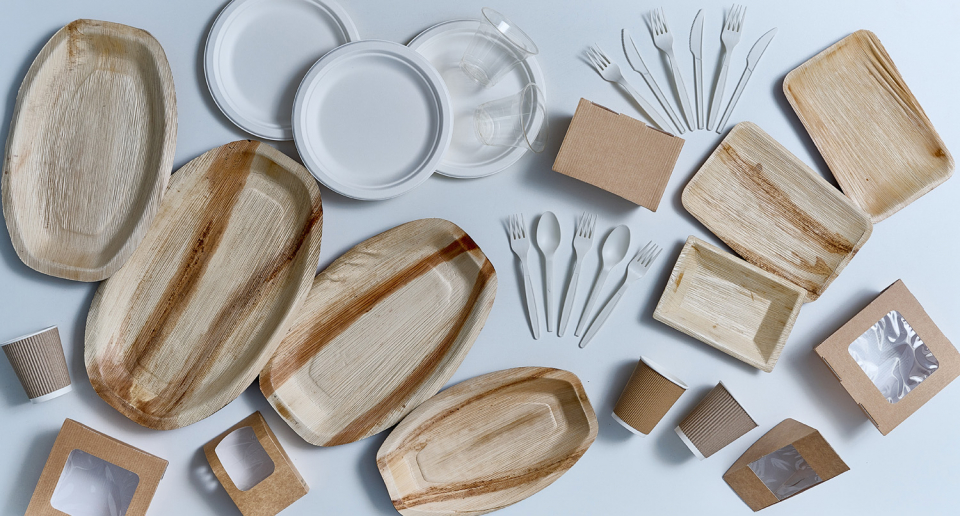 Reducing Waste, Inspiring Change, and Embracing Sustainability
As the month of July comes to a close, we reflect on our wonderful journey of becoming a Plastic-Free caterer. We have been committed to reducing plastic waste for several years, making great progress towards becoming a greener, cleaner, and more environmentally conscious catering business.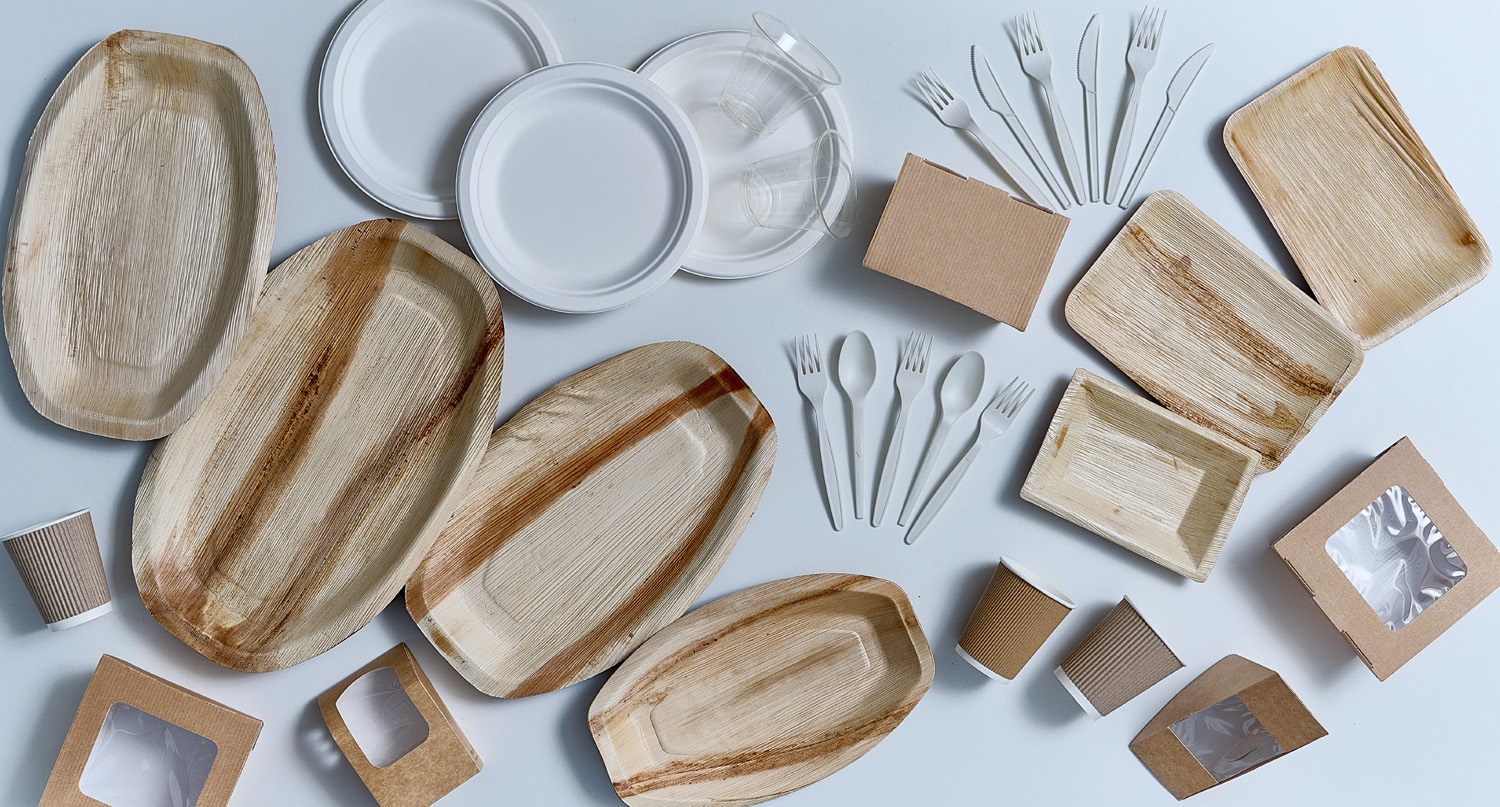 A snapshot of our sustainable packaging, from PLA cutlery to palm leaf platters.
Let's take a closer look at some alarming statistics concerning plastic waste in the UK in recent years. Brace yourself for these eye-opening figures! Annually, the UK generated nearly 2.2 million tonnes of plastic waste, with a staggering 30% of plastic packaging ending up polluting our precious oceans. Plastic, plastic, everywhere.
But here's the exciting part: we have diligently worked to make a difference and reduce plastic waste through sustainable packaging options and other eco-friendly practices. As a sustainable caterer, every meal now leaves a smaller eco-footprint, thanks to our use of biodegradable materials, compostable containers, and reusable choices.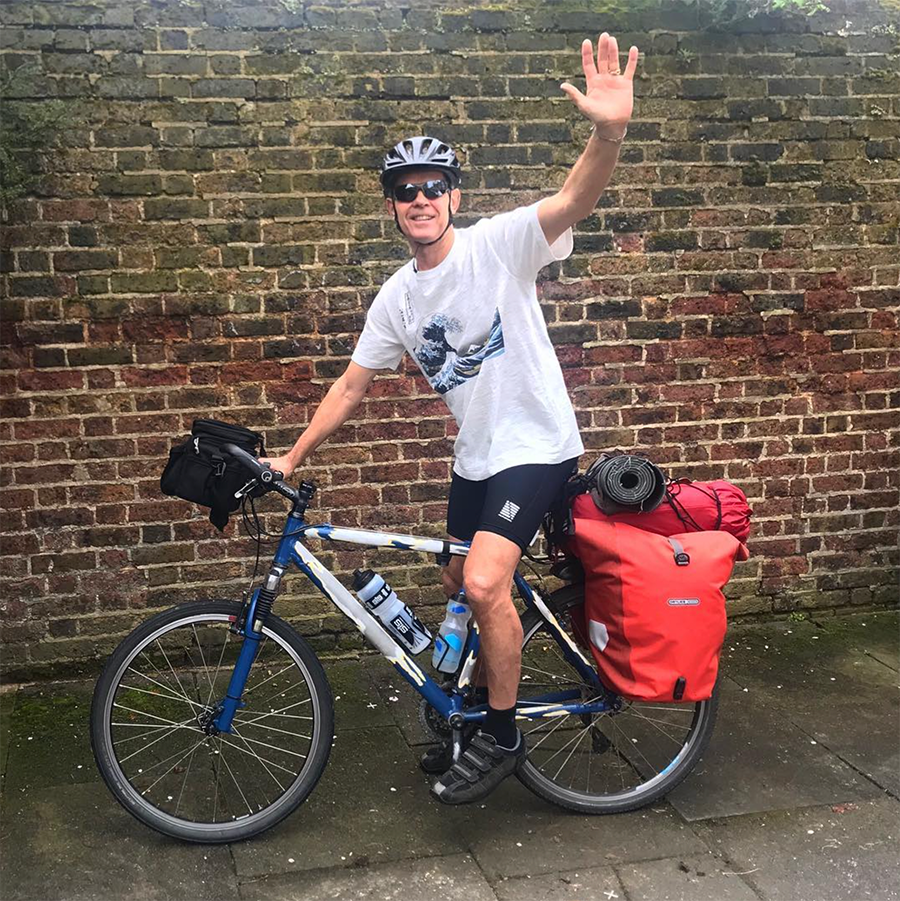 Looking back to 2017, we proudly recall the inspiring Hugh's Refill Tour, done by our Chairman, Hugh Walker. Throughout this extraordinary challenge, he cycled over 5000 miles along the UK coastline, actively encouraging cafes to adopt plastic reduction strategies and become free tap water refill stations. His unwavering passion for a plastic-free future and deep-rooted care for our oceans continue to motivate and inspire us daily.
---

Benefits of not using plastic bottles:

1. Reduce Plastic Waste: Use attractive, sustainable, and reusable water bottles as a great alternative to disposables.
2. Reusable Water Bottles Save Money: Choose tap water refill to help the environment while enjoying a refreshing drink, did you know British tap water is said to be one of the best water supplies in the world, with a quality rating of 99.96%. (Discover Water). This quality is regularly monitored by the Drinking Water Inspectorate (DWI) to ensure our water is both clean and safe to drink.)
3. Reusable Bottles Keep Your Drinks Cool Longer - No more warm water out of a plastic bottle!
4. Reduce CO2 Emissions - No Plastic production releases emissions into the atmosphere because most of it is produced using fossil fuels. Oil is processed to get the raw materials used in plastic products. By reducing plastic waste and plastic use, companies that manufacture those products will have less of a demand so that less plastic!
---

At Eden, we continue to support plastic reduction by providing each new employee with a reusable water bottle that they can fill from our drinking water station.
We are grateful to everyone who has helped us in our plastic-free path. We believe that working together, we can continue to create a sustainable environment for future generations.
0 Comments
Posted: 01/08/2023