Eden goes to... Turkey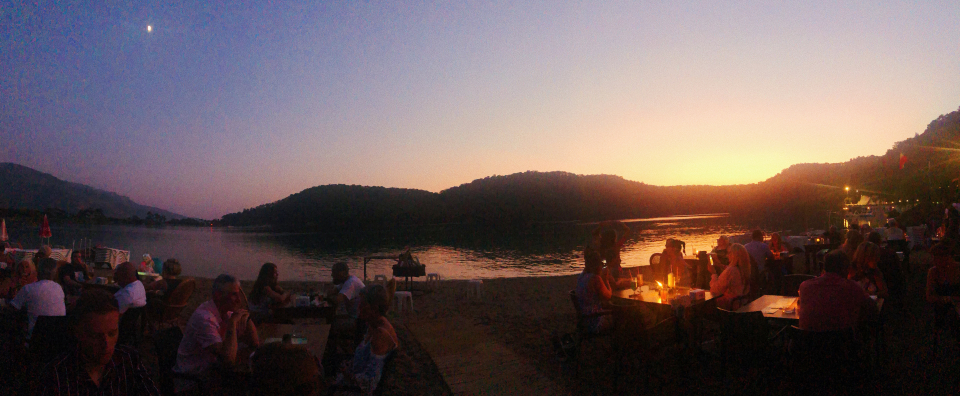 This September, our Marketing Manager Charlotte took a trip to Olu Deniz in Turkey. This dreamy holiday destination is known for its beautiful lagoon beach, stunning turquoise water and the paragliders soaring in the skies above everyone's heads. As a self-proclaimed foodie and a lover of Mediterranean dishes, Charlotte couldn't wait to try out all the authentic recipes. Here she's written some recommendations taken from her recent trip:
Borek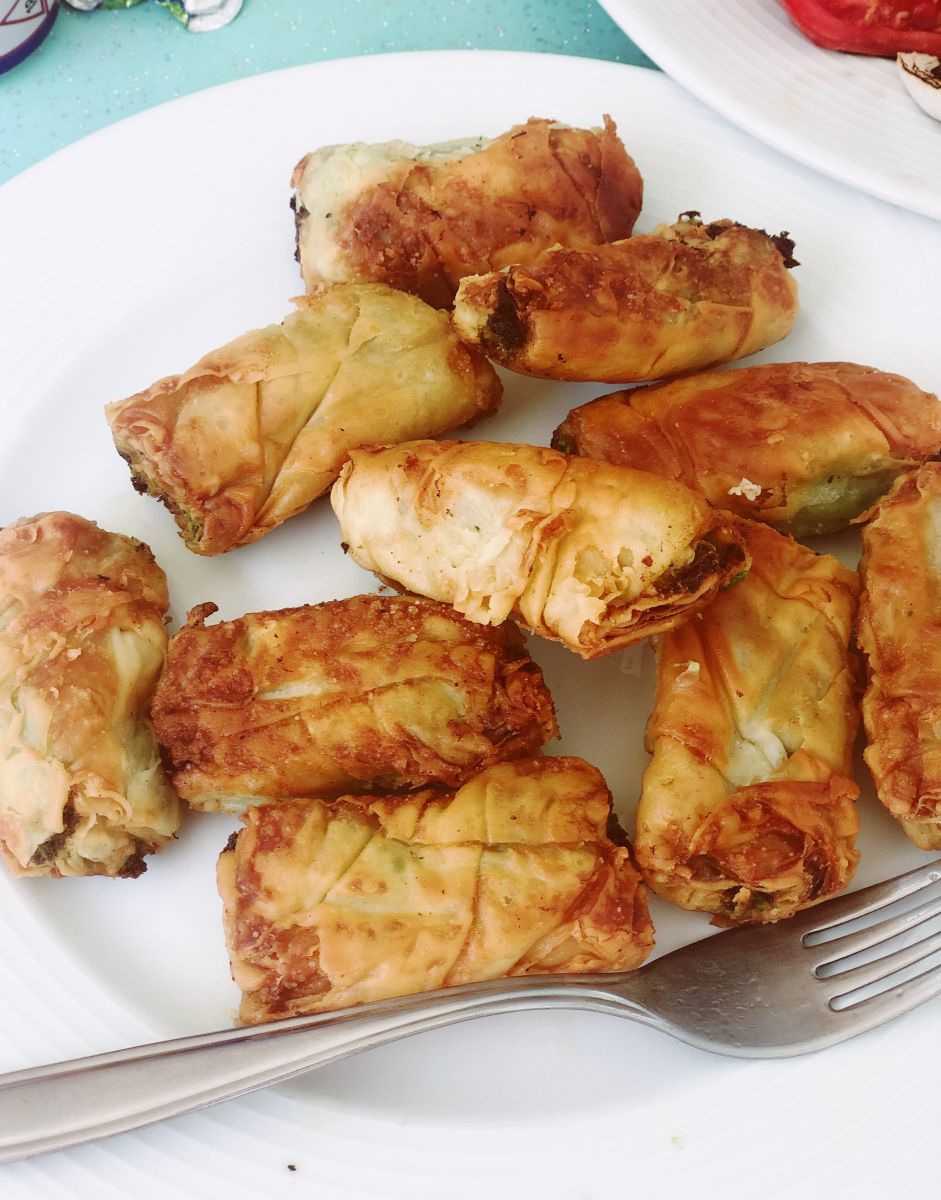 Borek is a traditional Turkish/Middle Eastern dish, made with thin flaky dough and filled with delicious ingredients such as cheese, spinach or ground beef. These particular little parcels of joy were served to us when on a boat trip, alongside a freshly cooked barbecue. They were stuffed with spinach and feta, a winning combination, and the pastry flaky and cooked to perfection. If you are ever in Olu Deniz, I would highly recommend hiring out your own boat for the day – we had our own driver and server, who would bring us drinks and cooked us this amazing lunch, all in the comfort of our own double decker boat.
Pide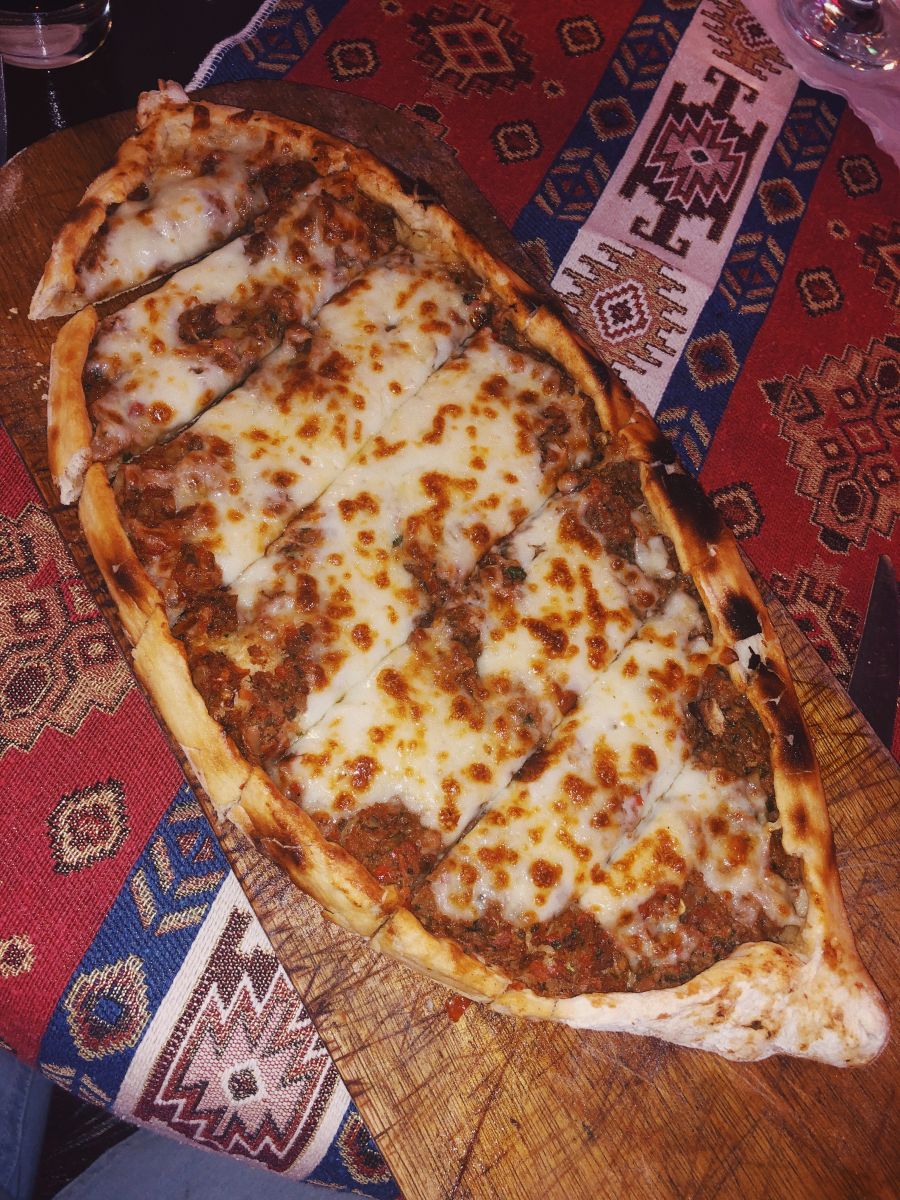 You can find Pide, a sort of Turkish version of Pizza, on pretty much every single restaurant menu around. This delicious flatbread is topped with a variety of ingredients and then baked in a brick/stone oven. This particular Pide was topped with ground beef, a common topping in Turkey, as well as melt-in-the-mouth Mozzarella. If you're looking for a meat-free version I would definitely recommend a veggie version too.
Shish Kebab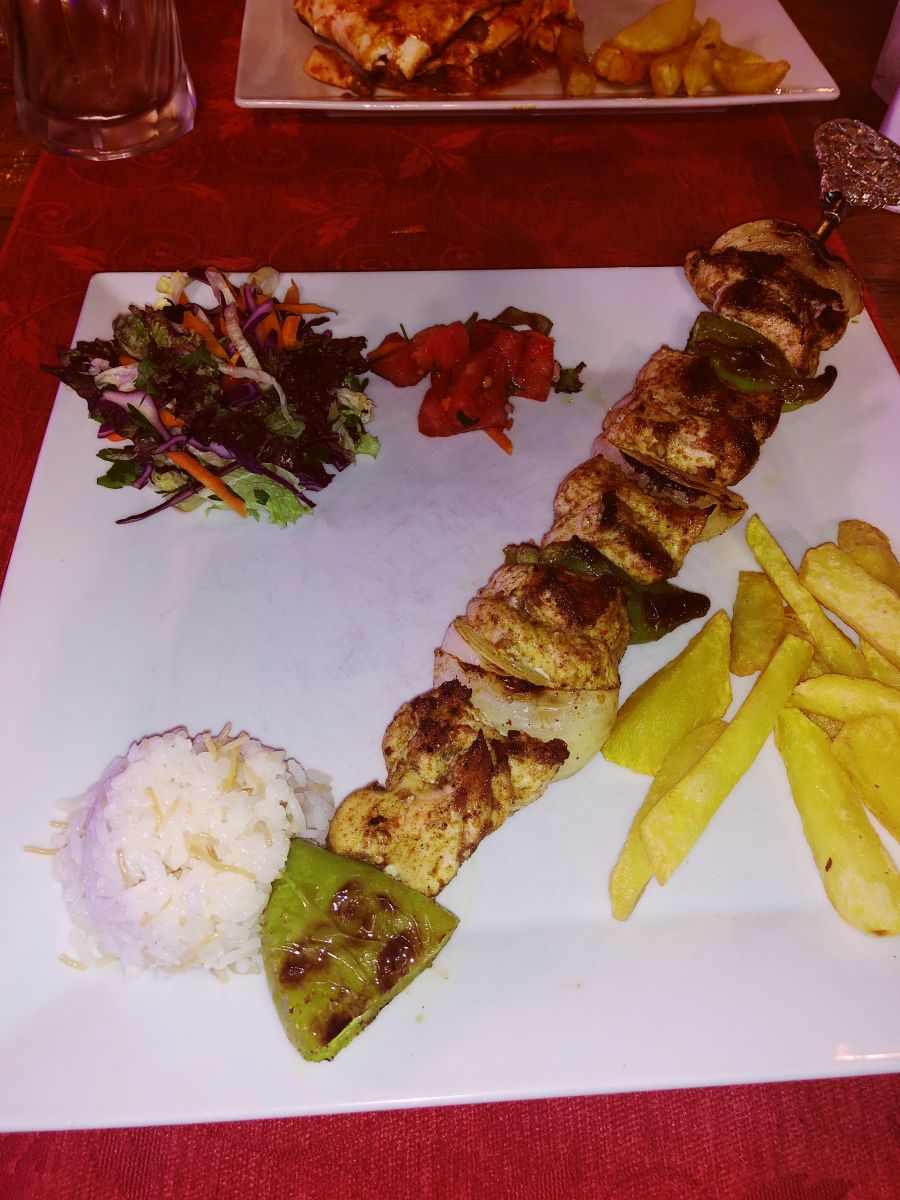 What every mind conjures up when thinking of delectable Turkish food: Kebabs. I couldn't go on holiday there for a week and not order one, especially as they are featured on every menu going. I opted for the Chicken Shish, which came skewered with onions and peppers – my favourite combination. As standard in Turkey, they tend to serve chips, rice and salad with every main, so be prepared to be bursting after every meal from the carb overload!
Lavaş – 'Balloon Bread'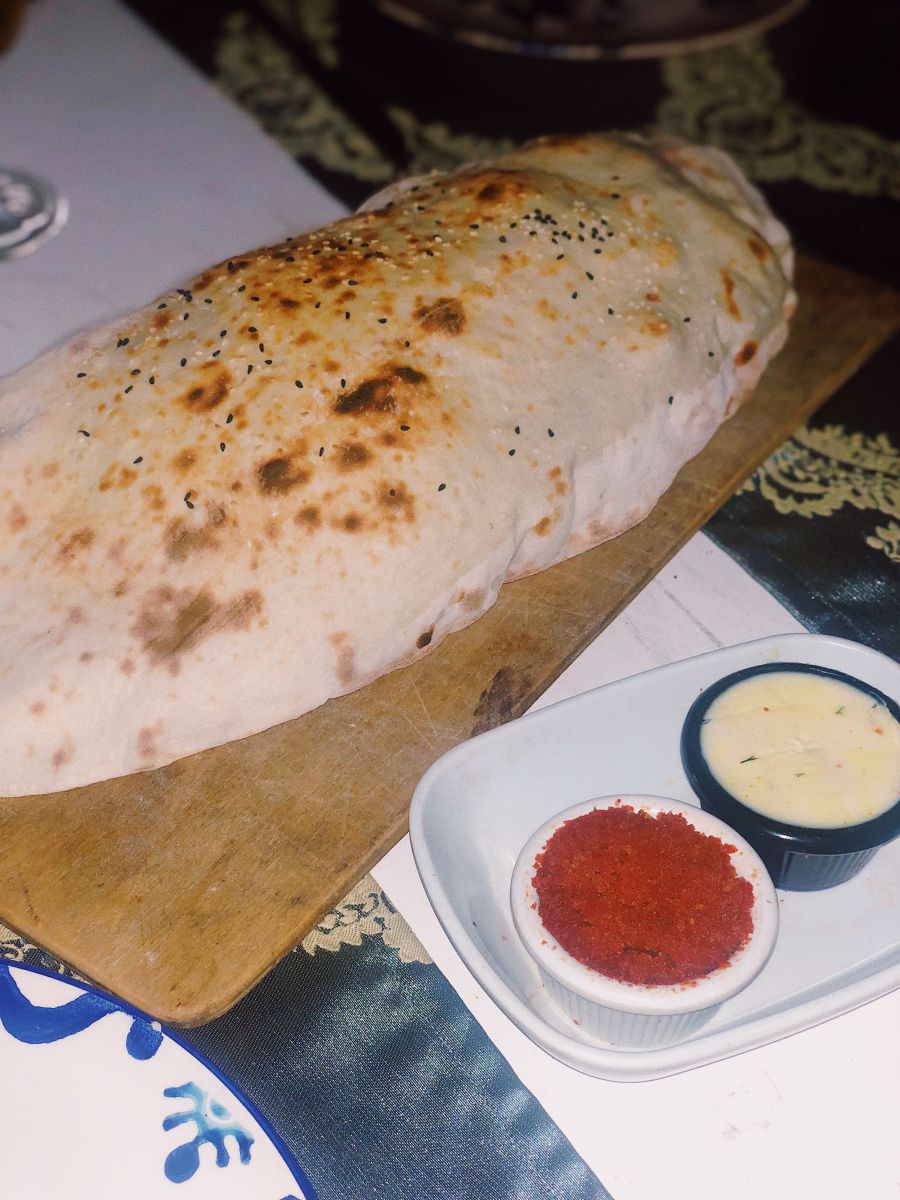 On first seeing this, I was in awe. Unlike in England where you accept bread for the table and then are greeted with a sneaky addition to the bill at the end, this delicious hot 'Balloon Bread' and accompanying dips is free at every place as an appetiser. It's a Turkish delicacy and is generally served with a sort of cream-cheese butter as well as a spicy tomato and pepper crush dip called 'ezme'. The dream.
Baked Salmon – Oyster Beach Lounge
Not traditionally a Turkish dish but a shout-out to this particular restaurant is needed. Not only was this my favourite meal of the holiday, but possibly ever. We stumbled across this charming restaurant when strolling along the beachside at Fethiye and instead of being accosted by the front-of-house guy (which we experienced a lot), we were just greeted warmly and told they had space for us if we wanted to go back. Thankfully we did. I chose the Salmon baked in a lemon and garlic sauce and this came with a very welcome variation to the typical side dishes – fragrant rice with roasted potato wedges and Mediterranean vegetables. It was succulent, flavoursome and all round delicious. The general feeling around the table was the same, with friends' dishes ranging from Baked Octopus to Spicy Beef Steak Strips. The feeling was not mutual when they gave us all a shot of Raki afterwards though…
Overall...
If you're into your food, Turkey is a must-visit. The traditional dishes we know and love here are amplified when eaten in their homeland, made with authentic ingredients and with the Turkish locals always adding a touch of flair for entertainment. Olu Deniz is a lovely part of the country and you will never run out of things to do, from beach barbecues and boat trips to the more adventurous paragliding over the mountains and off-road jeep trips. But all in all, the food makes it.
0 Comments
Posted: 08/10/2019