Eden goes to... South Korea
The next adventure we're documenting in our 'Eden goes to…' series is Events Coordinator Diana's trip to South Korea. As a keen traveller, Diana had always wanted to explore this region of Asia as she loves their culture, food and style. Check out some of her favourite joints below.

Kwangjang Market
This indoor market is the oldest traditional market in South Korea. It is a very lively spot with hundreds of stalls which have belonged to the same families for generations, with all sorts of interesting Asian cuisine to try out, as well as a vintage market upstairs too. Diana's paradise…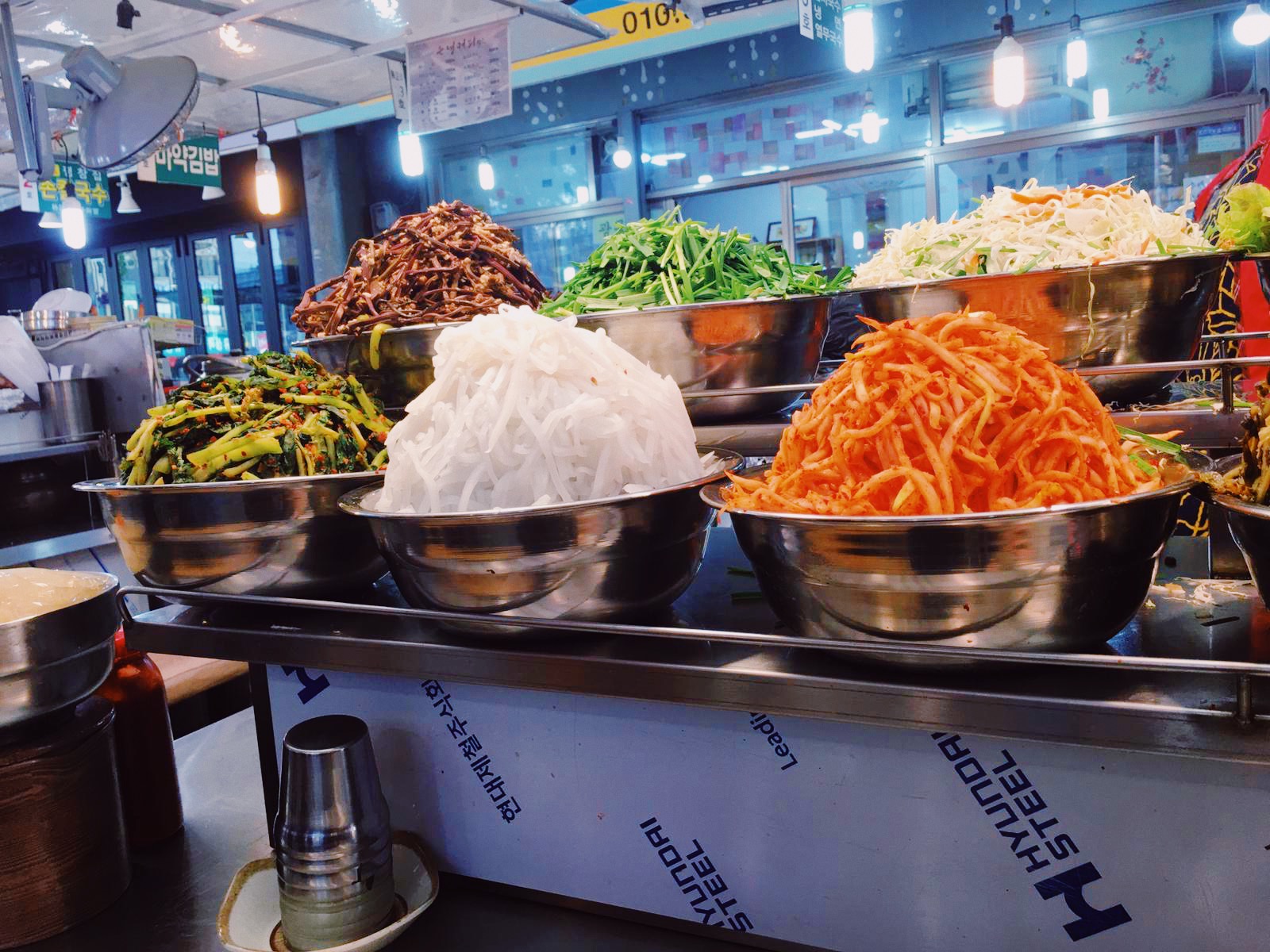 This is a selection of side dishes on display inside the market, from soybeans to pickled radishes. Two things Diana says that they love over there: Radishes and side dishes. Full of flavour and colour, this market gives you that real feeling and taste of authentic street food.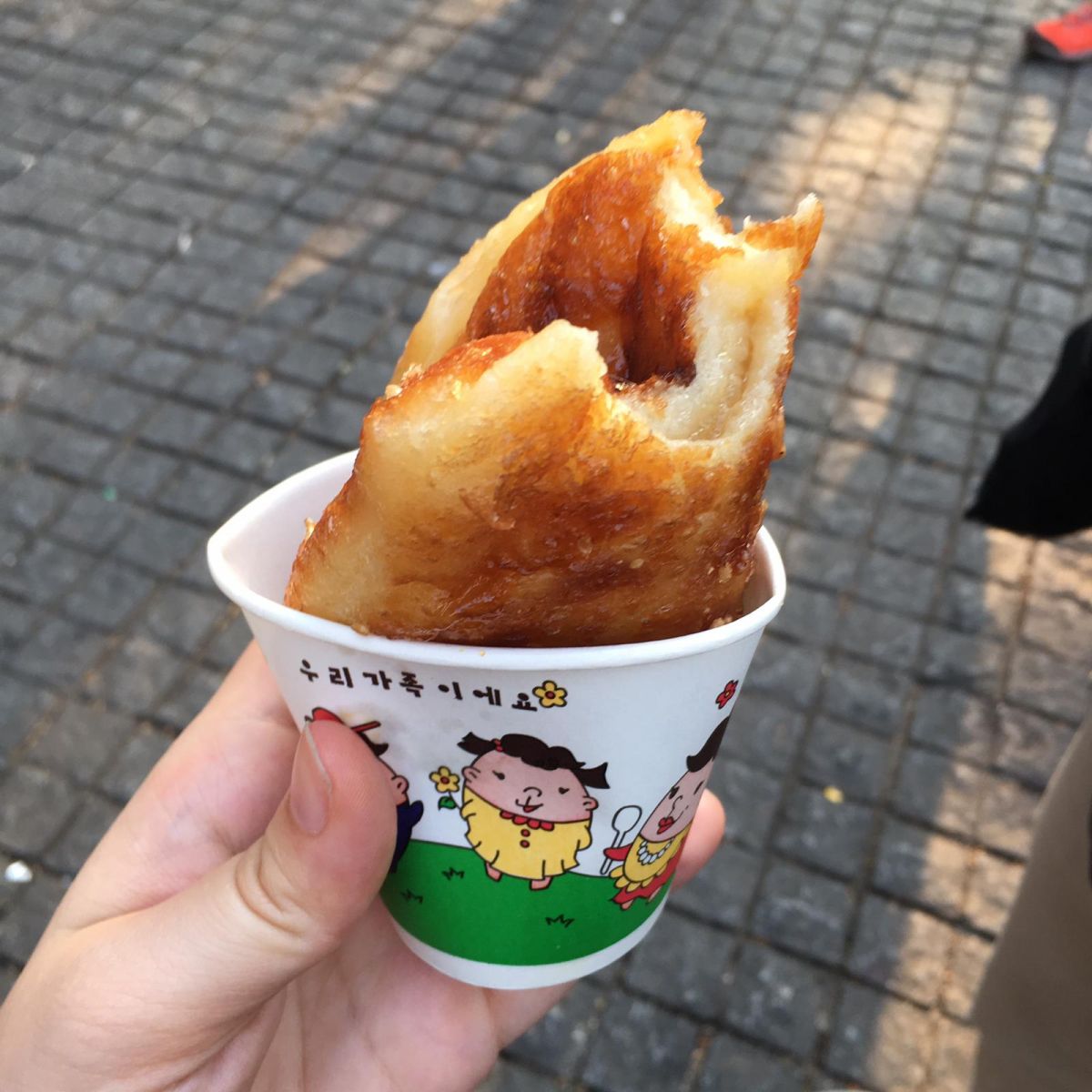 Also in the market, and generally around the country, there's a lot of deep fried stuff to counteract the amazing selection of veggies. This sweet sesame dessert was one of Di's favourites, and she described it as 'like a donut, but better'. No complaints there then!
Mangwon Market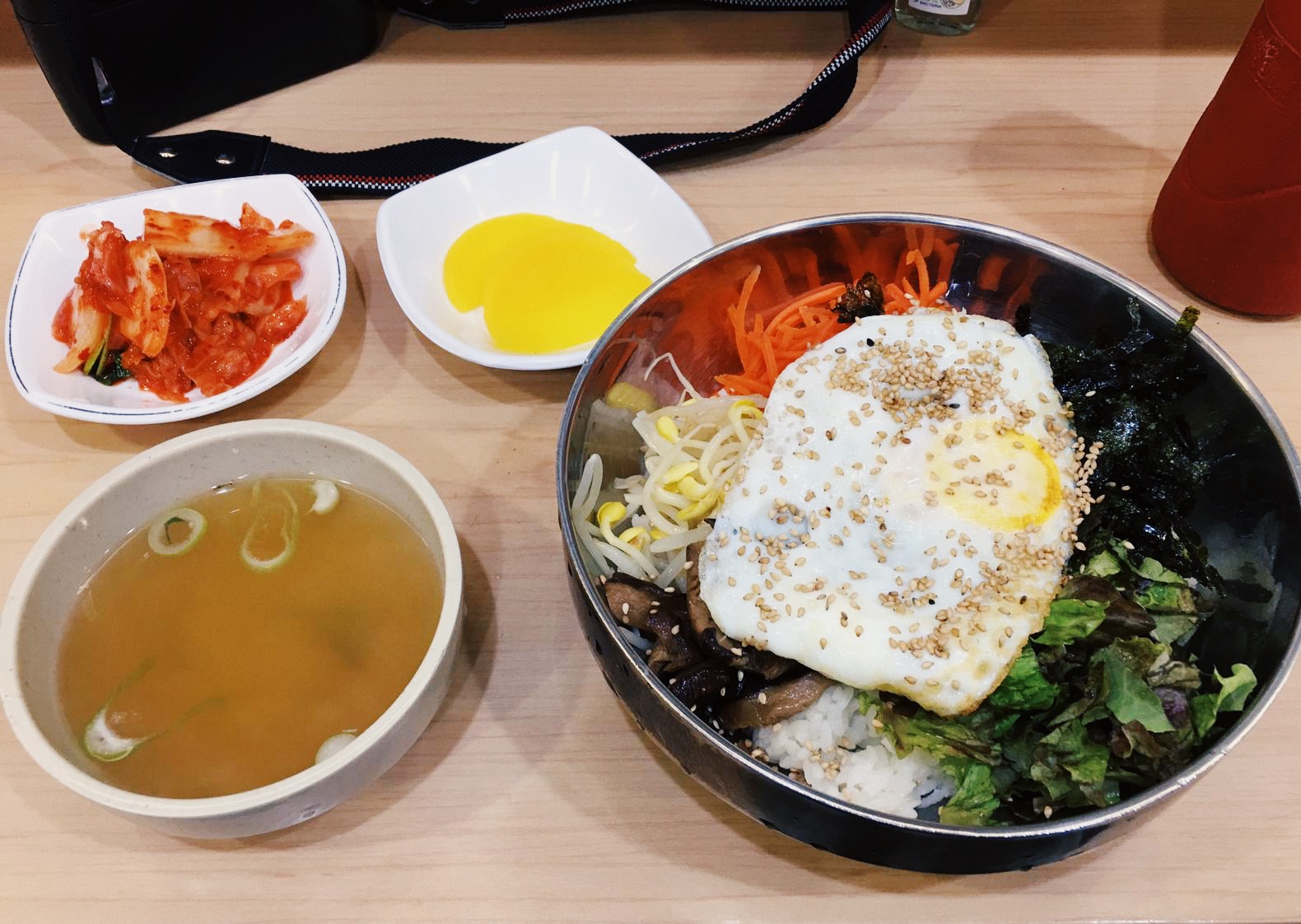 This is Bibimbap and this dish has been described as Diana's favourite EVER, so there was a high standard to reach. South Korea offer this in abundance and they really know what they're doing as it's one of their staples. One very interesting point about this country is that whenever you order a main dish, you automatically get multiple sides included with it, none of those sneaky extra costs when you want a portion of fries with your burger. Pictured here with the Bibimbap is a soup, kimchi and radish, which are all standard sides there.
Bukchon Hanok Village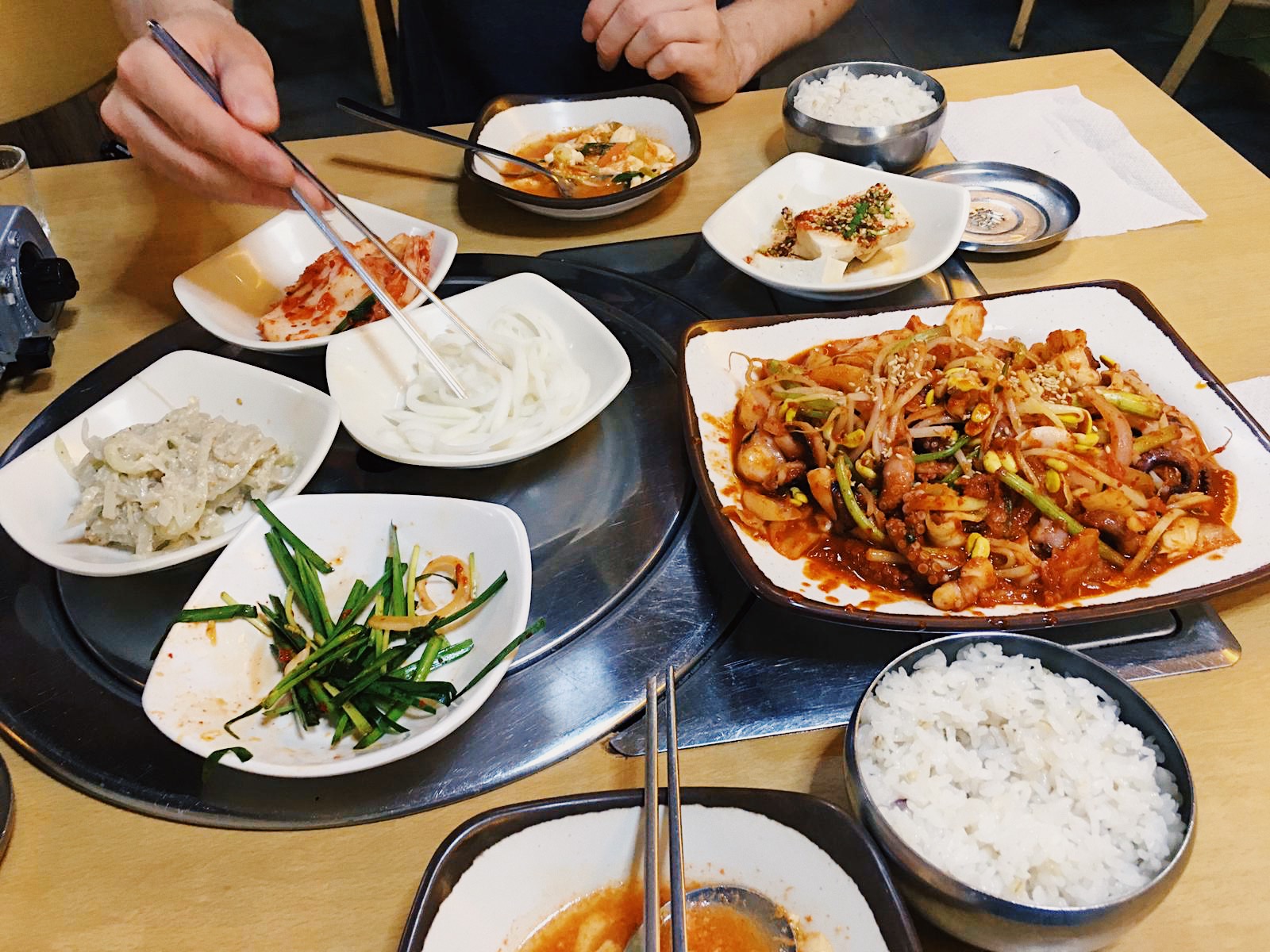 Bukchon Hanok Village is made up of traditional Korean restaurants that are really reasonably priced and absolutely delicious, and this one pictured is the perfect example of the sharing food culture they have. Diana tries to eat vegetarian as much as possible but couldn't resist this Spicy Octopus Stew, arriving with six, yes SIX, accompanying side dishes. One particular thing Diana noticed and loved was how when the food arrives, the waiter will explain what you need to do with the food and what goes with what to enhance your experience.
Noah's Roasting Seoul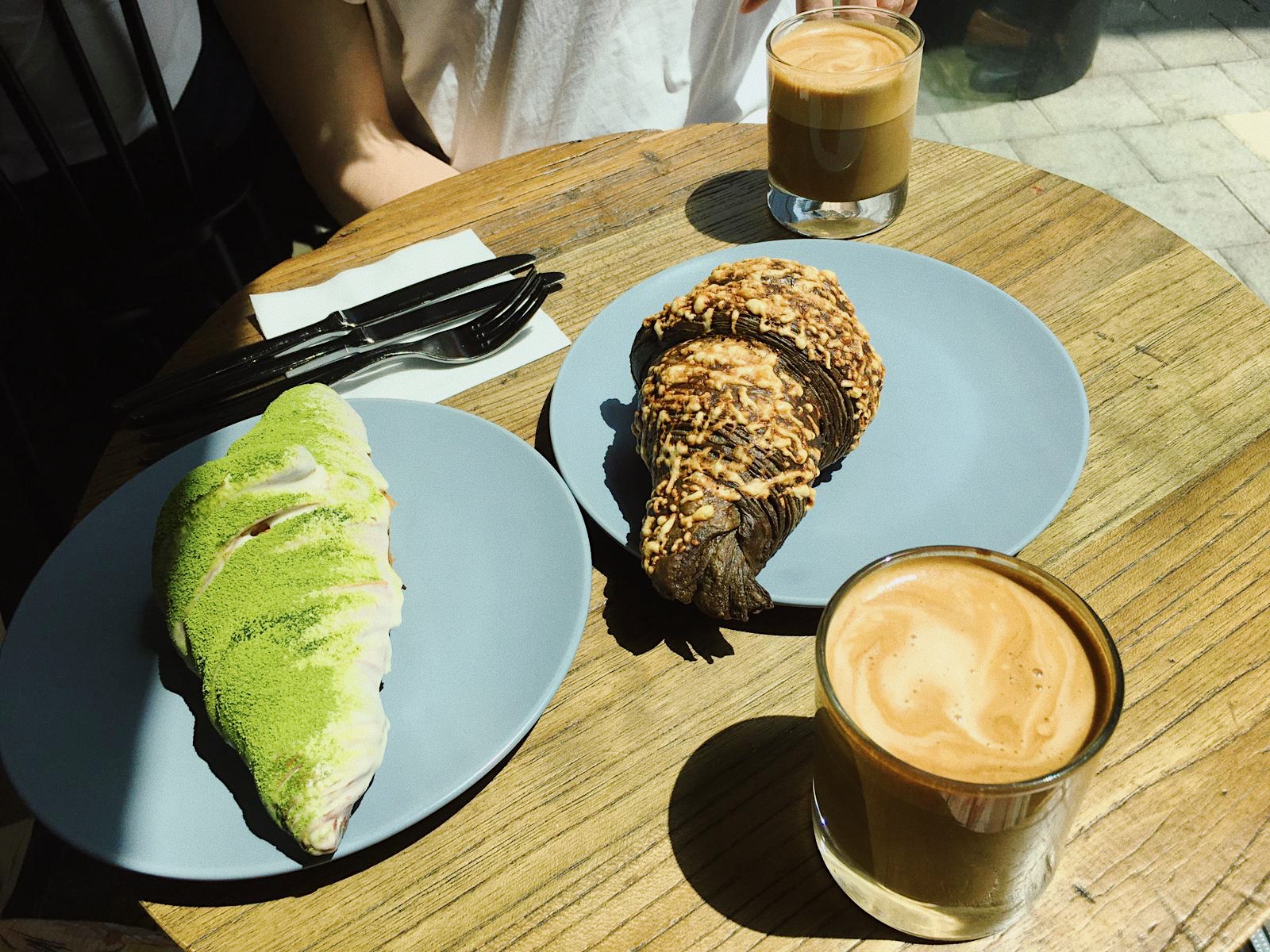 Something unexpected was how amazing the coffee in Korea is. Not only do they have a massive selection everywhere (including some very Instagram-friendly products), a lot of the coffee shops actually have their own roasting machines which just steps it up a notch from the standard British fare we're used to. Aside from the coffee, the pastries on offer are of really high quality. Pictured here (and the perfect example of Insta-friendly food) is a Matcha and White Chocolate Croissant and a Cheese and Charcoal Croissant. I know, we got food envy too.
Overall...
The rich, tasty food in Korea is around every corner. Diana discovered some absolutely incredible places with traditionally made food and the most hospitable hosts. Even if they didn't speak any English, they would always be friendly, polite and do what they can to ensure you have the best food experience (with demonstrations too). Di knew she would be in food heaven on this adventure, but it also taught her that Korean's have a strong love of coffee and surprisingly, a strange love of SPAM too... If you love exploring, markets and authentic experiences of different cultures then you must go.
0 Comments
Posted: 21/06/2019