Eden goes to... New York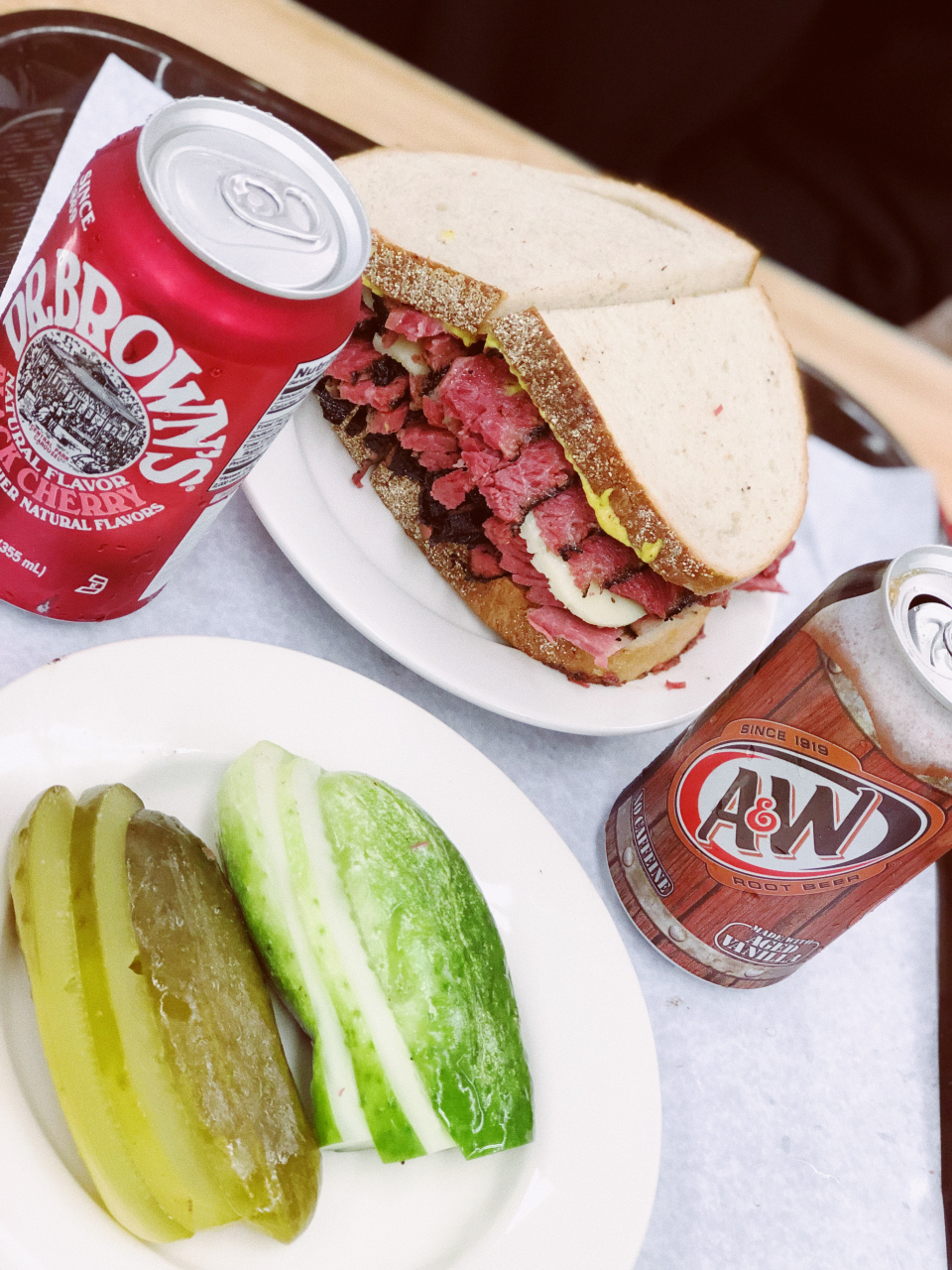 Even though Eden's ethos is to source local ingredients and UK produce, our inspirations come from around the world. Most of the Eden team are well-travelled foodies, originating from over 14 different countries worldwide and having sampled some of the greatest cuisines there is. Our Managing Director, Nick, recently took a trip to the Big Apple and what some may argue is a foodie's paradise. Here's some of the recommendations he gave us afterwards:
Katz's Deli, Lower Manhattan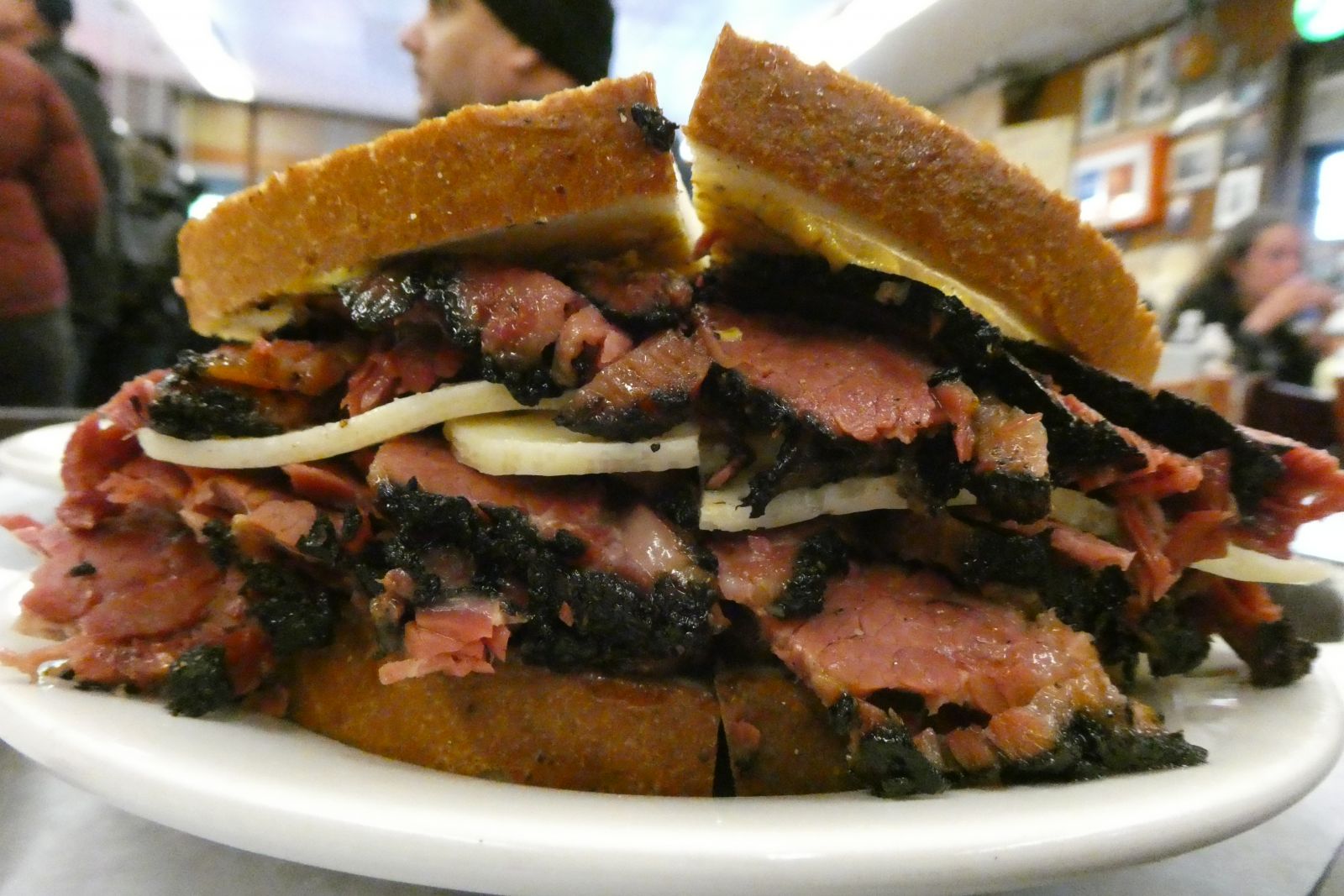 It's where Harry met Sally and also where Nick met the Pastrami Hot Sandwich, which he coins as the 'BEST EVER'. Describing themselves as a "No-frills deli with theatrically cranky service serving mile-high sandwiches since 1888" Katz's has become somewhat legendary in New York. Its stuffed sandwiches don't come cheap though, with the famous Pastrami Hot costing a whopping $23. However, Nick thinks it's definitely worth experiencing at least once because it really does taste that good.
Royal Grill Food Truck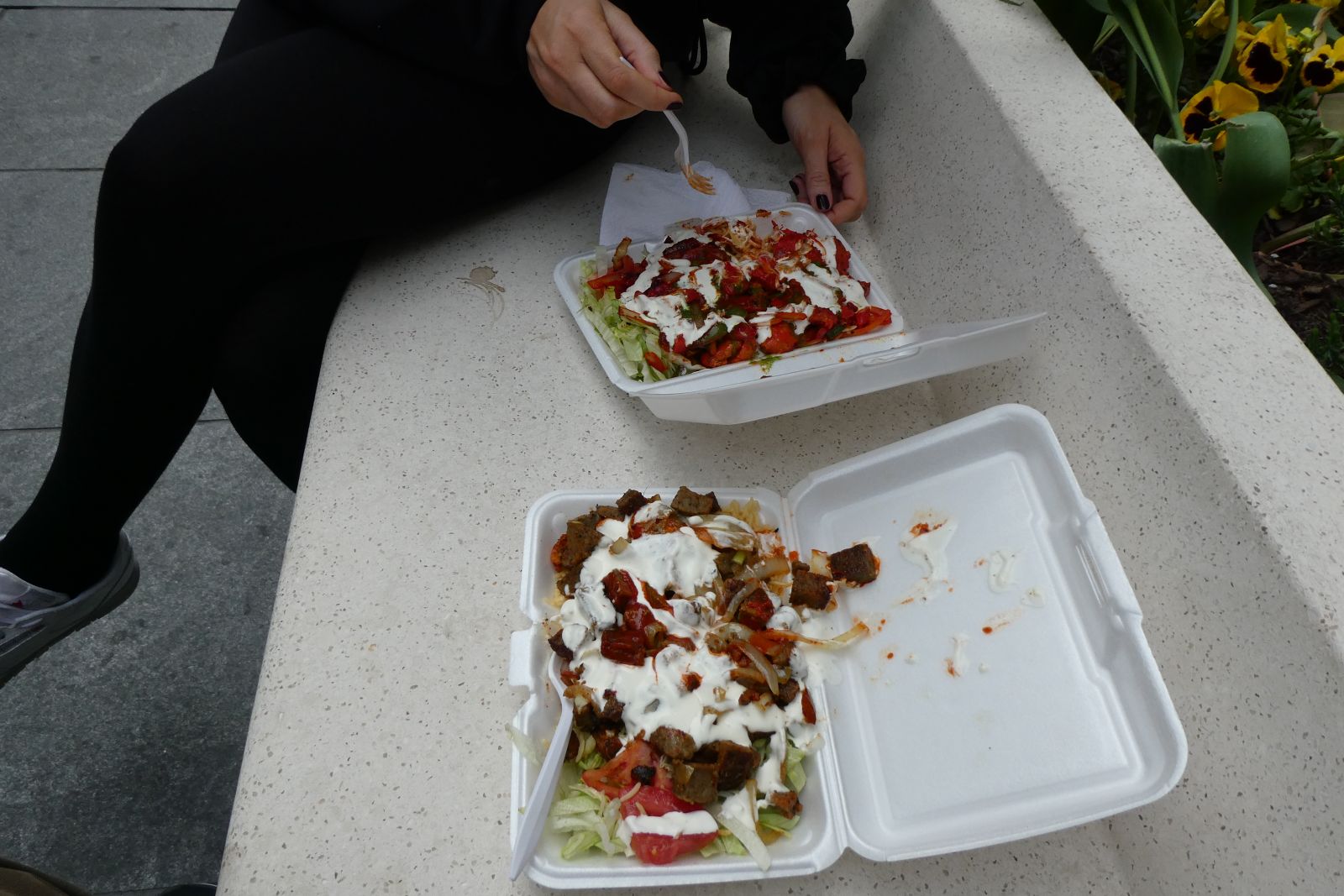 New York is home to some of the best Street Food there is, and they are in abundance. A special shout-out goes to the Royal Grill Food Truck 44th & 6th, where the Lamb over Rice box could compete with something in a high-end restaurant when it comes to taste.
Ess-a-Bagel, 3rd Avenue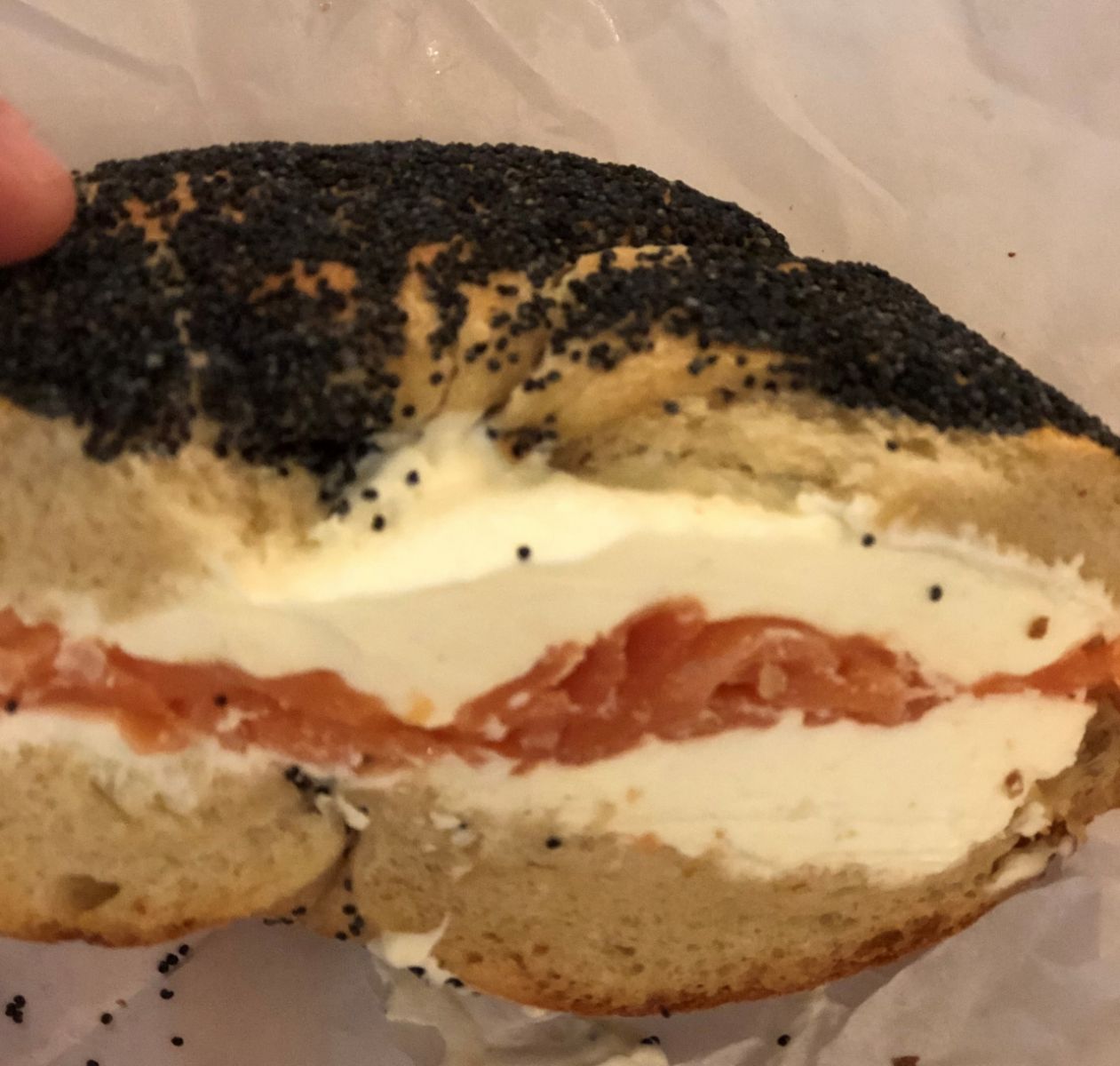 Established in 1976, crafting the perfect bagel was a natural feat for the Austrian family who founded Ess-a-Bagel. Nick had heard good things about this on Trip Advisor and felt that he had to pay it a visit and sample the baked goods… One excessively filled (no complaints) Smoked Salmon & Cream Cheese Bagel later, Nick's verdict: 'Nice but expensive'. Thirteen dollars down but a tasty and typical New York dining experience nonetheless.
Village Pizza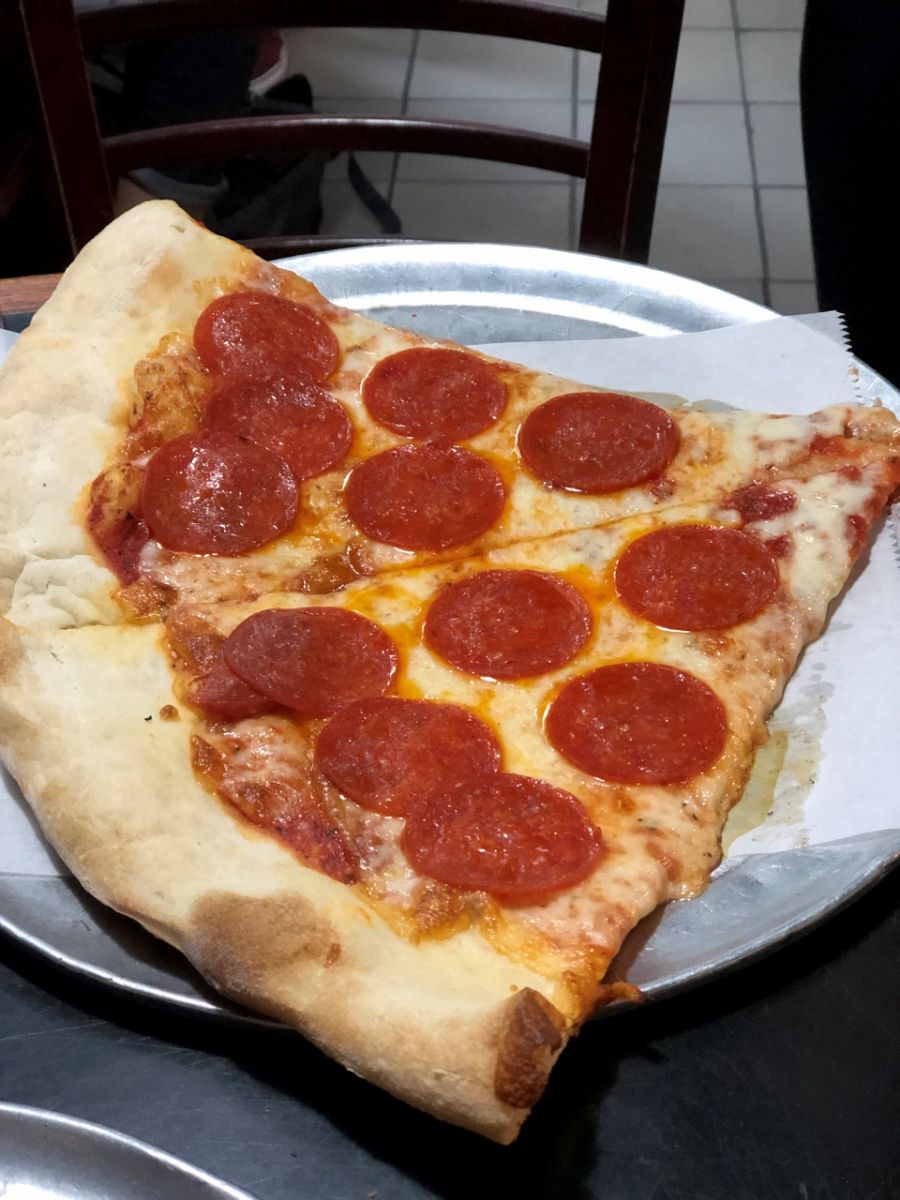 Another Trip Advisor recommendation and it did not disappoint. Village Pizza is located near the Meatpacking District and describes itself as a "Petite neighborhood eatery serving NYC-style pizza & other items in a no-frills, brick-walled space." One thing is for certain, the slices here are MASSIVE. At around $4 a slice, you can't really go wrong. Nick's overall verdict: The pizza is great and proper New York style, so you really feel like you're getting a flavour for the neighbourhood. However, it doesn't compare to the authentic soft, chewy base you'd get in Naples.
Brooklyn Brewery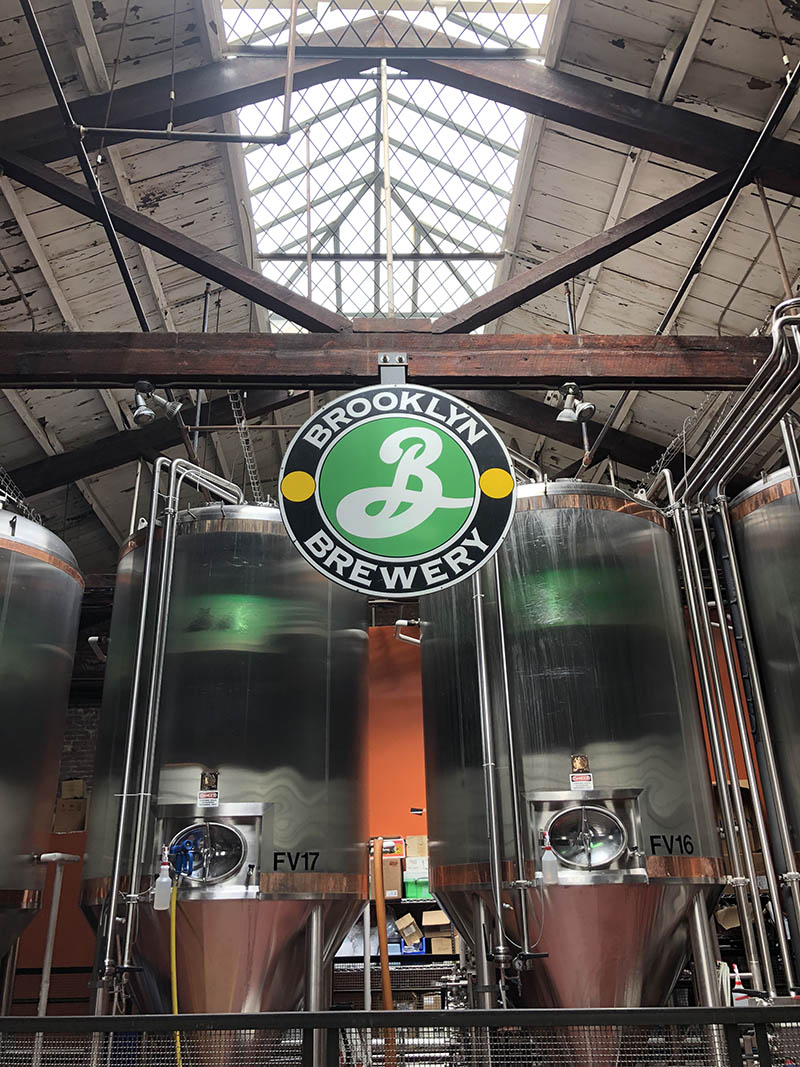 If you ever visit New York, this is a must see/do. They offer free tours on the weekend and have a great variety of beers on tap. Nicks verdict: Cool place with a really chilled vibe and good music – perfect after a long day of sight-seeing.
Overall...
The wonder about eating so much tasty, rich food in New York is that you walk so much that it's not long before you've burned off enough energy to be craving the next calorific dish. Nick walked a whopping 100km in his five days in New York, but says it's such an amazing place with so much to explore that you barely notice (that is until you're home and can hardly walk). If you've ever been, we'd love to hear your recommendations and whether you've been to any of these joints!
Category: General News
Tags: , eden goes to, new york
0 Comments
Posted: 23/05/2019