Eden Caterers nominated for the Business of the Year Award by Sustainable Restaurant Association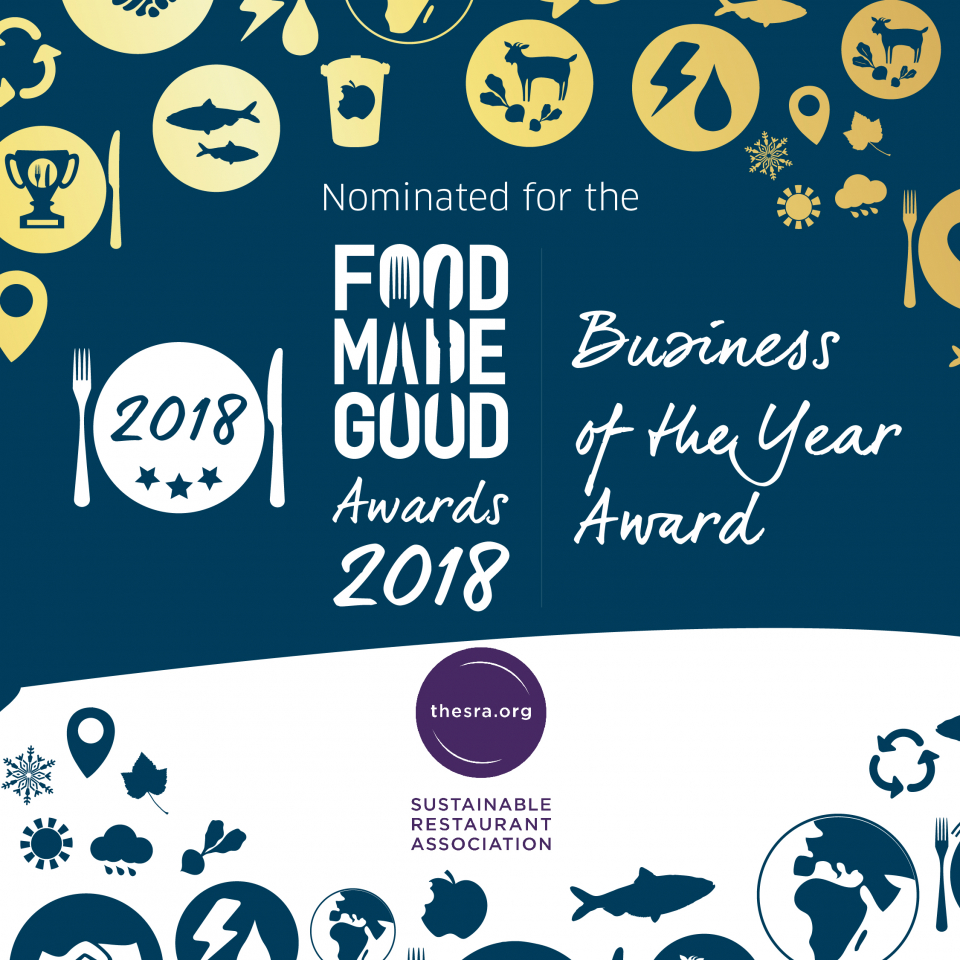 Eden Caterers has been shortlisted for the Business of the Year Award in the Food Made Good Awards 2018. The diversity of businesses serving up superb sustainability revealed today in the shortlist for the Food Made Good Business of the Year award, published by the Sustainable Restaurant Association (SRA), should provide inspiration for all industry operators.

Operations Director of Eden Caterers, Jeremy Redgewell, said "This is fantastic news to be shortlisted for the Business of the Year Award as well as the Value Natural Resources Award. We have strived to improve our sustainable credentials for many years and this recognition by the SRA of that effort is a huge reward."

The list of the Top 20 includes ten independent restaurants, a hotel, two pubs, half a dozen university and workplace caterers as well as a cookery school.

The winner, the business to have achieved the highest score in the Sustainable Restaurants Association's industry leading sustainability rating, will be announced at the Food Made Good Awards ceremony on 1 October at Fest Camden.

The SRA's rating assesses businesses across all aspects of their policies and operations and their influence across ten key themes under the headings of Sourcing, Environment and Society.

A full list of categories and the shortlisted restaurants are available below and here.
0 Comments
Posted: 13/09/2018