Can you be sustainable during the Covid era?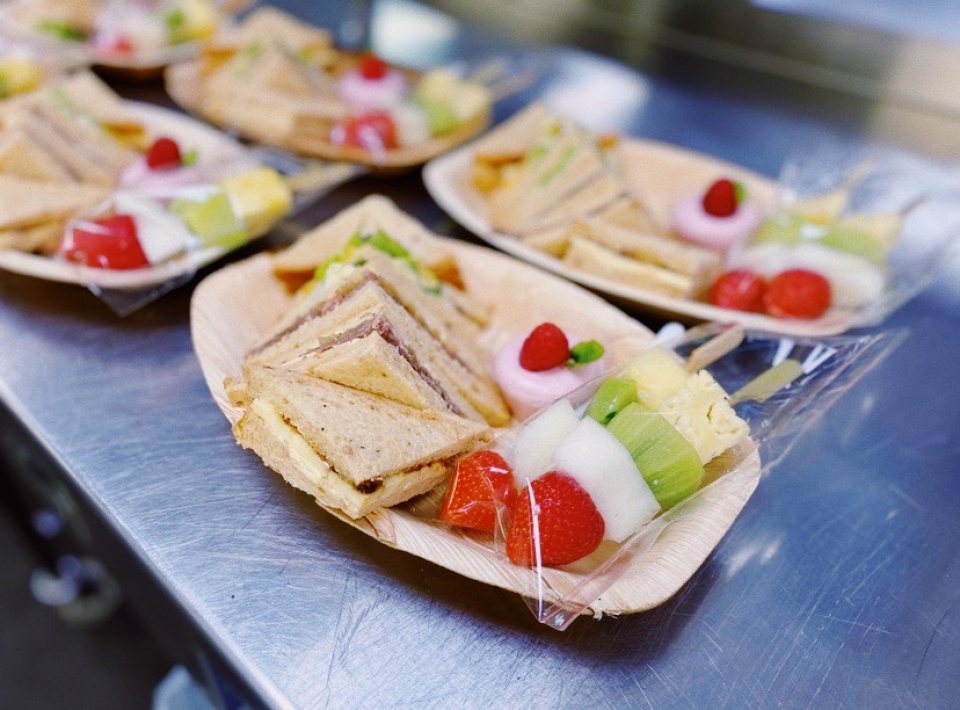 For many, sustainability has had to take a bit of a back seat whilst we tackle the coronavirus outbreak and attempt to minimise the means of transmitting infection. Coffee companies have cut-out the reusables and for many, including ourselves, buffets have had to come to a halt.
However, this doesn't necessarily mean that we have to be less eco-friendly with our attempts to adapt our menus. Despite the fact that our Social Distancing Menu is specifically for individual dining as opposed to gatherings and sharing platters, we have ensured that we are continuing to implement sustainable materials and practices into our daily operations.
Our platters are still as sustainable as possible, made from naturally-fallen palm leaves. The film used to cover and keep the food fresh is a biodegradable film starch and the same goes for the cutlery we send out.
Our individual breakfast bags are made from paper, ensuring that they are as eco-friendly as possible, and our popular Boxed Meals all come in cardboard. Perhaps not the stylish melamine you may be used to, but a fantastic alternative to plastic in a very single-use era.
Warren Campbell, the general manager at our partner venue 15 Hatfields, recently spoke to meet pie about why he believes 'Covid-19 has gifted a golden opportunity to ensure that sustainability is at the heart of every new business decision'. Read more here.
The hope for the future is that as we start to return to a bit of the pre-covid lifestyles we once knew, people will be much more conscious of their single-use plastic consumption and that as a business, we will be able to use less packaging overall whilst keeping our staff and clients completely safe.
We'd love to hear your thoughts! Head over to our social media channels, Instagram or Twitter, to leave your comments.
Eden Caterers
0 Comments
Posted: 15/11/2020