All Electric? Our take on the new London legislation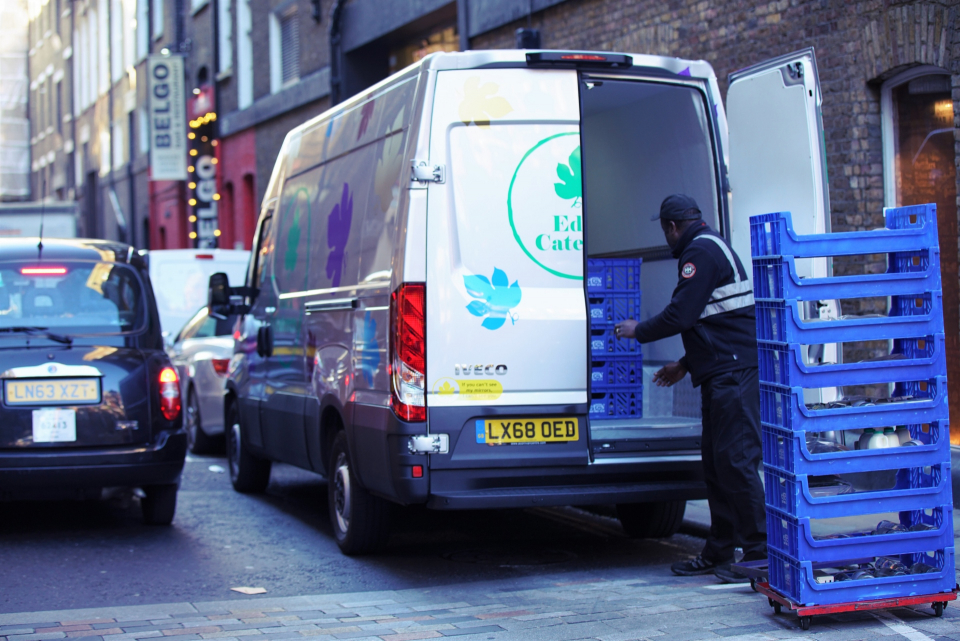 Last week, the government announced that they will bring forward the deadline for banning the sale of new petrol, diesel and hybrid vehicles, from 2040 to 2035. This announcement followed a climate-conscious campaign, urging the Prime Minister to act faster to combat climate change. The target being brought forward will inevitably be a good thing for the planet, with these changes implemented sooner, Britain's pledge to reach net zero by 2050 is more in-sight…

However, this will no doubt cause problems for car manufacturers and businesses alike. As a small company with a dependence on our delivery fleet, this will certainly affect Eden. Last year, we completely replaced our delivery vans to new low emissions Euro 6 vans by Iveco. Speaking to them on May 13th 2019, our Operations Director Jeremy Redgewell said: "We opted for the special RDE 2020 Ready model because sustainability is at the top of our agenda as a business. These vehicles are the cleanest and most advanced diesel vans available on the market; we know restrictions in the city will only get tougher and this is a positive step in the right direction." You can see Iveco's full case study about Eden's fleet here.

So how does this affect Eden? As stated above, sustainability is at the top of our agenda as a business – it informs every decision we make, whether relating to the food we make, the equipment we use or the operational procedures. "We would love to have a fleet of electric vehicles; however, it has to be financially sustainable for the business as well" states Jeremy when speaking to him again today. The cost to buy electric refrigerated vans comes out at 115-120k per van, as opposed to the Iveco low-emissions Diesel vans being 44k; a clear and substantial difference.

This isn't just about money, although an obvious obstacle, but when we made this switch, we really invested in something great. Our vans are currently the best on the market – they are the most advanced diesel light commercials on the market and were the first to have been tested and verified for Real Driving Emissions, which anticipates challenging 2020 environmental targets. In terms of operations, they do the job and they do it well – this is optimum for our fast-paced catering company, delivering to over 100 businesses across London every day.

Asking Jeremy what his hopes are for the future, he said: "We're hoping that by 2035 the technology will be there and that electric vehicles will be more affordable for us. If the costs to purchase are not brought down, the government will have to subsidise this to help small businesses adhere to this ban, for example with a tax break." For now though, and for the next fifteen years, we will continue with our sustainable efforts and working towards a better future, delivering London's most sustainable catering in our fantastic vans.
0 Comments
Posted: 12/02/2020